Fourth Macao International Travel Expo in September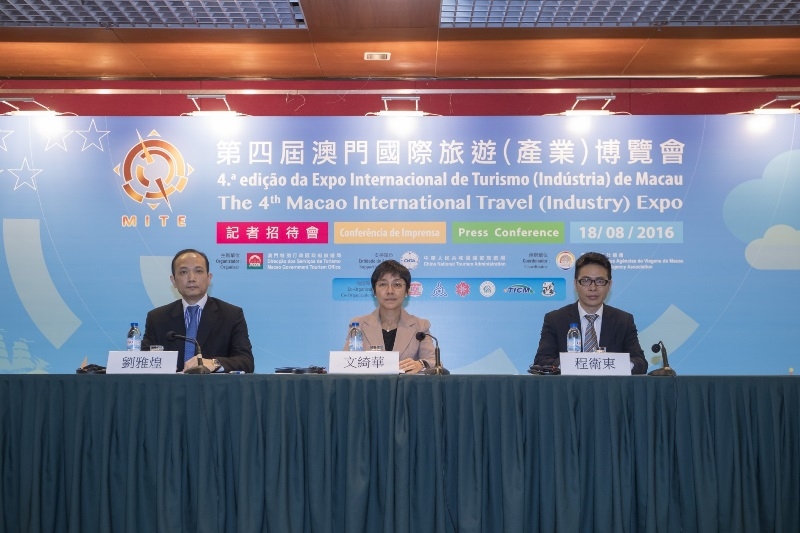 TravelBizNews —
Macao :The 4th Macao International Travel (Industry) Expo ( MITE ) , coming up in September 2 – 4 , plans to focus on smart tourism and independent travel. This year, MITE is supported by China National Tourism Administration, organized by MGTO for the first time and coordinated by Macau Travel Agency Association.
The co-organizers include the Macao Chamber of Commerce, Macao Federation of Trade Unions, the General Union of Neighbors Association of Macau, the Women's General Association of Macau, Association of Returned Overseas Chinese Macau, Travel Industry Council of Macau and Association of Macao Tourist Agents.
MGTO Director Maria Helena de Senna Fernandes remarked, "MGTO has always been a supporter of the Expo. We are very glad to take up the role of organizer for the first time to forge a platform for members of the travel trade and other related sectors from various destinations to connect with each other, build partnerships and boost visitation together."
She looks forward to seeing Macao shine as a platform in the event with a wealth of new opportunities in store for tourism and related sectors to prosper, in line with Macao's goal to become a World Centre of Tourism and Leisure.
Coming to its 4th edition, MITE is a significant annual gathering for tourism professionals, dedicated to building a platform for participants from tourism and other related sectors at home and abroad to explore business opportunities and boost visitation together.
Up to date, over 135 enterprises and entities from 15 countries and regions have confirmed their participation as exhibitors, including travel agencies, hotels, resorts, scenic spot operators and tourism-related businesses. The endeavors are made to support Macao reaching the goal to become a World Centre of Tourism and Leisure according to a statement issued by MGTO .
Aug. 18 , 2016