53 percent travelers opine " airport is something to be enjoyed "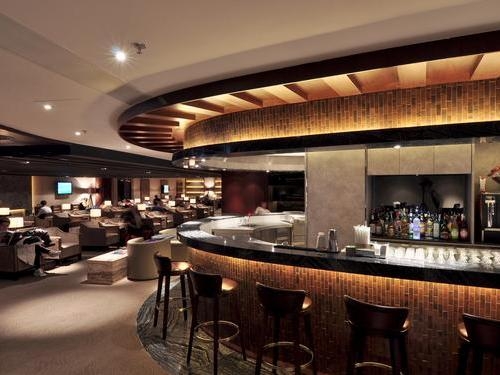 TBN Desk —
Hong Kong : More than half (53%) of the frequent travelers polled in a study published by Priority Pass, the world's largest independent airport lounge access program, agree that the airport is something to be enjoyed, with 56% admitting that they would be encouraged to arrive at the airport early to take advantage of duty free and shopping discounts.
The study of almost 3,000 respondents in the UK, UAE, USA, Germany, France, Singapore and Hong Kong reveals unusually positive attitudes when it comes to the airport experience.
The Priority Pass Airport Experience Survey sheds new light on the behaviors of consumers at the airport. Two thirds of respondents (64%) agreed that they like to access a bargain at the airport with 35% looking for something luxurious that they would not ordinarily buy. The latter reinforces previous identification of an emerging group of travelers, 'The Conspicuous Consumer', keen to show their status, seeking luxury at affordable prices and keen to share their exclusive experiences with friends.
Stephen Simpson, Global Marketing Director for Priority Pass, part of Collinson Group commented: "We are witnessing an important shift in mind-set when it comes to the airport experience and it is clear that today's frequent flyers no longer view themselves as passengers merely transiting the airport but as consumers seeking more rewarding travel journeys. In order to address this, Priority Pass has developed a range of offers which extends its lounge access program to include other benefits to improve the airport experience. We are working to extend these benefits further to make every aspect of the airport experience easier and more enjoyable for our Members."
The airport does not simply provide an opportune moment for last minute shopping; for business flyers it has become a sanctuary ahead of a long flight thanks to the convenience of the airport lounge. Nearly two thirds (59%) of frequent business flyers consider access to a premium airport lounge to be an 'important' or 'very important' factor when selecting an airport, with 40% admitting to going straight to the lounge and avoiding the shops altogether.
Separate research carried out by Priority Pass surveyed the world's most affluent consumers and confirmed the rise of the 'digital' flyer. Half of European travelers (50%) believe that digital boarding passes and e-tickets make the airport experience much easier, with 24% of travelers using airport mobile apps; a figure that rises to 41% of frequent business flyers.
The Airport Experience Survey research was conducted through an online survey in UK, UAE, USA, Germany, France, Singapore and Hong Kong with 2,906 respondents during January 2016.
The Mass Affluent research conducted in January 2016 surveyed 6,125 respondents across 10 countries – UK, US, India, France, Brazil, Singapore, China, UAE, Australia and Hong Kong.
Launched in 1992, Priority Pass provides frequent travelers with airport lounge access irrespective of their class of travel or airline. Recognised as a premium brand with 900+ airport lounges in its program, Priority Pass drives customer acquisition, improves retention and creates brand differentiation for blue-chip corporates and clients. It offers innovative technology including smartphone apps and Digital Membership Cards which deliver ideal customer experience and robust client accountability.
Priority Pass, with its recent brand refresh, is a flagship product of the Collinson Group, a global leader in influencing customer behavior to drive revenue and value for its clients. ( Source : Priority Pass )
June 2016