62 million Chinese traveled overseas in six months , US top destination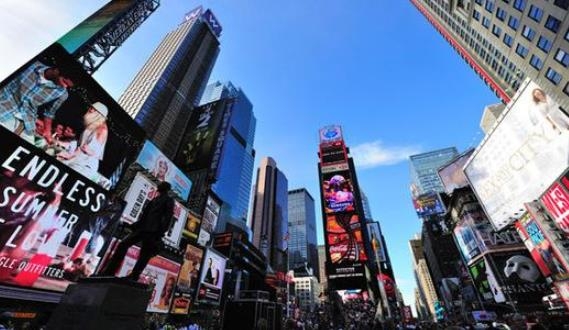 Beijing : About 61.9 million Chinese traveled overseas in the first half (H1) of this year, up 13 percent from the same period last year.
This growth rate is higher than inbound tourists to China. Some 65.1 million tourists visited China in H1, up 4.5 percent year on year, according to China National Tourism Administration .
Investment in tourism has been climbing. About 301.8 billion yuan (49.48 billion U.S. dollars) of investment had been realized in H1, up 28 percent year on year.
Domestic travelers set a new record in consumption at the end of June, posting an increase of 14.5 percent year on year and spending 1.65 trillion yuan.China saw 2.02 billion domestic travels in the January-June period, up 9.9 percent year on year, Xinhua reports.
US tops Chinese tourists' destination list
The United States has, for the first time, been voted the top destination for Chinese tourists, followed by Australia, Singapore, New Zealand and Italy, according to a report by the China Tourism Academy.
With its urban image, local transportation, Chinese-friendly services and ever improving visa application process, more Chinese tend to spend their vacation in the United Sates, said Dai Bin, head of the academy.
While Singapore, Japan and South Korea are the top three short-haul destinations, the US, Australia and New Zealand are the most popular in the long-haul category compared with Brazil, Argentina and South Africa according to China Daily.
The US has long received positive feedback from Chinese travelers, but being named the most satisfactory destination for the first time has a lot to do with the China-US agreement on a reciprocal 10-year visa that allows multiple entries for tourists and businessmen and gives students of both countries five-year visas.- Xinhua / China Daily
July 2015