7th International meeting on Silk Road Tourism in Xian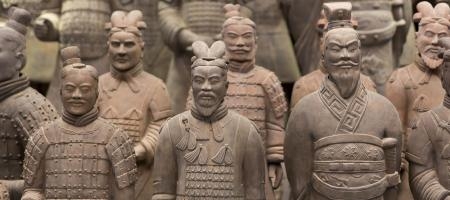 Madrid : The 7th UNWTO International Meeting on Silk Road Tourism agreed to advance travel facilitation, promote a "Visit the Silk Road" Programme and step up efforts to develop tourism routes and enhance human resources. (Xi'an, China 18-20 June 2015).
Jointly organized by UNWTO, the China National Tourism Administration (CNTA) and the People's Government of the Shaanxi Province, the 7th International Meeting on Silk Road Tourism held in the ancient Silk Road capital of Xi'an addressed key topics such as capacity building, marketing and promotion, heritage management and travel facilitation as a means to building an integrated tourism market along the land and maritime Silk Roads.
"Closer tourism cooperation is of great significance to the economic and social development of the countries along the Silk Road as well as to peace and stability in the region," said UNWTO Secretary-General, Taleb Rifai, while highlighting the way forward on the promotion of the Silk Road Tourism.
"It is now 21 years since 19 countries gathered in Uzbekistan and adopted the Samarkand Declaration on Silk Road Tourism, which called for 'a peaceful and fruitful rebirth of these legendary routes. We have come a long way over the years, yet we still need to address a number of challenges that continue to hamper a stronger tourism growth on the Silk Road namely visa facilitation, and connectivity" he added.
"Tourism is a window for opening-up an engine of development and a bond of peace," said Li Jinzao, Chairman of China National Tourism Administration. "Let's work together to champion the spirit of the Silk Road in this new era and create a bright future. The number of exchanges between China and other Silk Road countries has already exceeded 30 million" he added.
Tourism ministers and representatives participating in the meeting agreed to improve travel facilitation, conduct joint marketing activities, including a 'Visit the Silk Road' programme, deepen regional cooperation, expand the supply of tourism products by developing tourism routes and strengthen cooperation among tourism colleges and research institutions.
Participating in the meeting were Tourism Ministers and Tourism Board representatives from more than thirty countries, as well as representatives from UNESCO, BBC Worldwide, University College London, TripAdvisor, Ctrip, Hainan Airlines, Finnair and the World Indigenous Tourism Alliance.
On the occasion, the 1st Tourism Ministerial Meeting of Countries along the Silk Road Economic Belt, hosted by the China National Tourism Administration (CNTA) in collaboration with UNWTO, gathered the Ministers and Vice Ministers of Tourism of nearly 20 countries to discuss opportunities for tourism development along the Silk Road Economic Belt. The Meeting approved the Xi'an Initiative, a document setting the path for stronger tourism development in the framework of the Silk Road Economic Belt.- UNWTO
June 2015