Accor's 600th hotel in Asia Pacific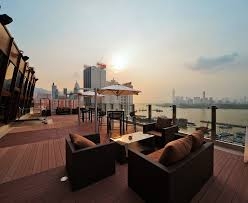 Hong Kong : Hotel operator Accor has announced its 600th hotel in Asia Pacific with the signing of the Park Lane Hong Kong to the group's Pullman brand. The rebranding of the Park Lane Hotel to Pullman is also the brand's 50th hotel in the region.
"The addition of The Park Lane Hong Kong to the Pullman brand is a milestone for Accor because it brings us a strategic hotel in the centre of one of the world's most important business and tourism hubs at a time when Pullman is really affirming itself as one of the most exciting hotel brands in the region," said Michael Issenberg, chairman and CEO of Accor Asia Pacific.
The hotel will be re-launched on January 1 2015, with a renovation programme to incorporate Pullman's elements to the 826-room property in place over the next two years, including a make-over of the Park Lane Suites, executive floors, dining outlets, meeting rooms and executive lounge.
It boasts 14 meeting rooms with a total of 1,393 sqm event space and offers various packages. For instance, an AGM package starts at US$51 per person, which includes four hours' use of function rooms with a coffee break. Other full day package is also available at US$63 to US$87. The hotel's roof top garden can also be booked for celebrations or events, with XMAS packages available.
"The Park Lane's meeting facilities, including the new rooftop terrace and newly renovated business centre, will be a major drawcard for MICE organisers," said Issenberg. "Pullman hotels focus on ensuring connectivity for travelers and providing the latest technology, which combined with the great location of The Park Lane, will help attract meetings from all around the world."
The Pullman brand aims to further expand in Asia Pacific, with more than 40 hotels in the pipeline across the region over the next few years.- ACCOR
Nov 5 , 2014