African Responsible Tourism award winners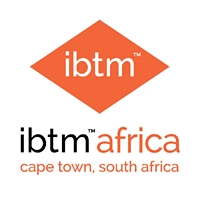 TraavelBizNews —
Cape Town : WTM Africa discussed issues of MICE tourism , topical trends, insightful case studies and reports on how this industry is evolving on the African continent this week in Cape town.
"ibtm africa 2017 was once again presented in a new and engaging format this year," said Chardonnay Marchesi, General Manager of Africa Travel Week, which incorporates ibtm africa.
The Sports & Events Tourism Exchange is to form an integral part of Africa Travel Week in 2018, a collaboration that will bring together travel professionals and potential sports tourism events, in a bid to increase the number of events hosted on the African continent according to the organizers.
Meanwhile , WTM Africa 2017 revealed the winners of African Responsible Tourism Awards. The champions of responsible tourism in Africa were announced as follows:
• Overall Winners – Blood Lions and Coffee Shack
• Best Accommodation for Social Inclusion supported by Better Tourism Africa:
– Gold winner: Coffee Shack Backpackers (South Africa)
– Silver: The Backpack (South Africa)
– Silver: Wilderness Safaris Damaraland Camp (Namibia)
• Best for Engaging People & Culture supported by Transfrontier Parks Destinations
– Gold: Ilha Blue Island Safaris (Mozambique)
– Silver: Maboneng Arts (South Africa)
• Best for Habitat & Species Conservation supported by Cape Nature
– Gold: All Out Africa (Swaziland)
o Silver: Wildlife ACT (South Africa)
• Best Partnership for Poverty Reduction supported by Africa Ignite
– Gold winner: Isibindi African Lodges
– Silver winner: Amboseli Serena Safari Lodge
• Best Responsible Event supported by BulkSMS
-Gold winner: MTN Bushfire (Swaziland)
–Silver: Tour de Tuli (Botswana, South Africa & Zimbabwe)
• Best Responsible Tourism Campaign supported by Cape Town Pass
– Gold: Blood Lions (South Africa)
• Best Tour Operator for Impact in Urban Areas supported by Marine Dynamics:
– Gold winner: Uthando (South Africa)
Source : WTM Africa , April 22, 2017