ATM mirrors regional airline growth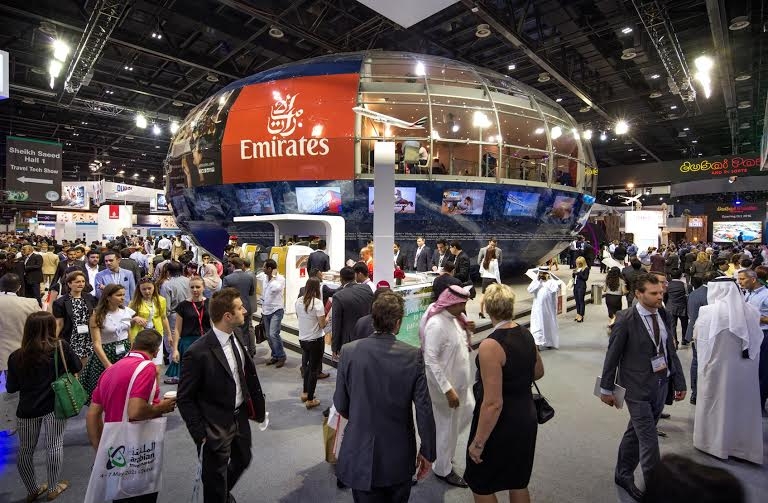 Dubai : Arabian Travel Market provides marketing platform for new carriers and new routes – aviation sector grows by a third as IATA's annual Gulf passenger numbers jump 11.7%
Development in the region's dynamic aviation sector will once again be a major talking point at Arabian Travel Market (ATM) 2016, as Gulf airlines look to capitalize on their strategic location, connecting East and West.
" It has been an extremely strong performance over the last 18 months for the region's aviation sector with Gulf airlines in particular showing the strongest passenger growth in the world according to International Air Transport Association (IATA) statistics, following an 11.7% year-on-year rise in traffic to August 2015, which is now beginning to manifest itself at ATM."
Earlier this year Arabian Travel Market 2015 witnessed robust airline activity, with 27 carriers represented, including regional heavyweights Emirates, Etihad Airways and Qatar Airways, as well as Lufthansa, British Airways and Turkish Airlines. There was also a strong showing from the low cost carriers including flydubai, Air Arabia and Nasair.
Since June 2015 Emirates has announced improved frequencies and also new routes to Boston, Orlando, Chicago, Bali, Mashad (Iran), Bamako (Mali), as well as Panama City, the longest non-stop flight in the world in a westerly direction. Etihad Airways has opened up new routes to Edinburgh and Madrid and next year Qatar Airways will fly to Sydney, Los Angeles, Atlanta, and Boston.
The low cost airlines are not being left behind either, flydubai now operates 110 routes and will carry 8.9 million passengers this year. Air Arabia now connects Casablanca with Montpellier (France) and Naples (Italy) and Marrakesh with Frankfurt. In addition the Sharjah-based carrier is now extending its reach to Urumqi in China.
In terms of infrastructure, the region is building one of the most comprehensive transport infrastructures on earth. Dubai World Central will receive US$ 32 billion in investment and will accommodate 220 million passengers. The new Doha Hamad International Airport in Qatar, can now handle 30 million passengers and Abu Dhabi is anticipating more than 20 million passengers within the next few years.
-arabiantravelmarket.com
Oct.2015