Asian cities dominate global destination rankings : Hong Kong on top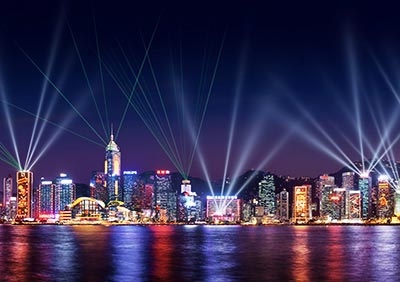 TravelBizNews —
London : Euromonitor International has released its annual Top City Destinations Ranking, covering 100 of the world's leading cities in terms of international tourist arrivals.
The Top 100 City Destinations Ranking 2017 Edition was unveiled at World Travel Market (WTM) London, the leading travel and tourism event worldwide. This year's report includes forecast data up to 2025 and incorporates future travel trends to give further insight on how travel trends are borne out of the opportunities and challenges that cities face.
According to the report, Hong Kong was the most visited city in the world, benefiting from its strategic location and relationship with China, followed by Bangkok, which has overtaken London in 2015.
Asian cities dominate the global destination rankings thanks to the inexorable rise of Chinese outbound tourism.
In 2010, 34 cities from Asia Pacific were present in Euromonitor International's ranking. This jumped to 41 cities in 2017 and is expected to grow to 47 cities in 2025. Asia Pacific is the standout region that has driven change in the travel landscape and is expected to continue doing so in the coming decade with Singapore overtaking London as the third most visited city in the world by 2025 making the podium fully Asian.
On the contrary, the performance of European cities has been hampered by several events in recent years, including the Eurozone and migrants crisis, as well as Brexit and terrorist attacks. Despite the uncertainty, some European destinations, in particular Greece, Italy and Spain have profited from unrest in the Middle East and North Africa (MENA), as they offer a similar climate to countries affected by unrest such as Turkey, Egypt and Tunisia.
Performance in the MENA region has fluctuated greatly in recent years, however Euromonitor forecast data show a recovery for the region in 2017 and beyond. Most noteworthy, it is expected that Egypt will register growth in 2017, after a strong decline in 2016. While the Middle East and North Africa's main challenges are wars and border disputes, Africa is looking to do the reverse: opening borders and enhancing collaboration with the African Union's plans towards seamless border. African leaders are seeing travel and tourism as a way to boost the economic prosperity of the continent.
In stark contrast to Africa, the plans towards stronger border controls might weight heavily on America's performance. Although seeing positive growth, US arrivals witnessed a slowdown in 2016 due to a strong dollar and political uncertainty surrounding the US elections. According to Euromonitor International's Travel Forecast Model, if the US drops out the NAFTA and imposes a 35 percent tariff on Mexican imports, followed by Mexican retaliation, the impact on inter-regional travel would be considerable. New York, the most visited city in America and the only US city in the top ten most visited city ranking, has revised its 2017 forecast expecting a potential fall of 300,000 visitors, as a worst case scenario.
The top ten most visited cities are:
1. HONG KONG: 26.6 MILLION VISITORS
2. BANGKOK: 21.2 MILLION VISITORS
3. LONDON: 19.2 MILLION VISITORS
4. SINGAPORE: 16.6 MILLION VISITORS
5. MACAU: 15.4 MILLION VISITORS
6. DUBAI: 14.9 MILLION VISITORS
7. PARIS: 14.4 MILLION VISITORS
8. NEW YORK: 12.7 MILLION VISITORS
9. SHENZHEN: 12.6 MILLION VISITORS
10. KUALA LUMPUR: 12.3 MILLION VISITORS
Source: Euromonitor International