Cambodia to host first Travel Mart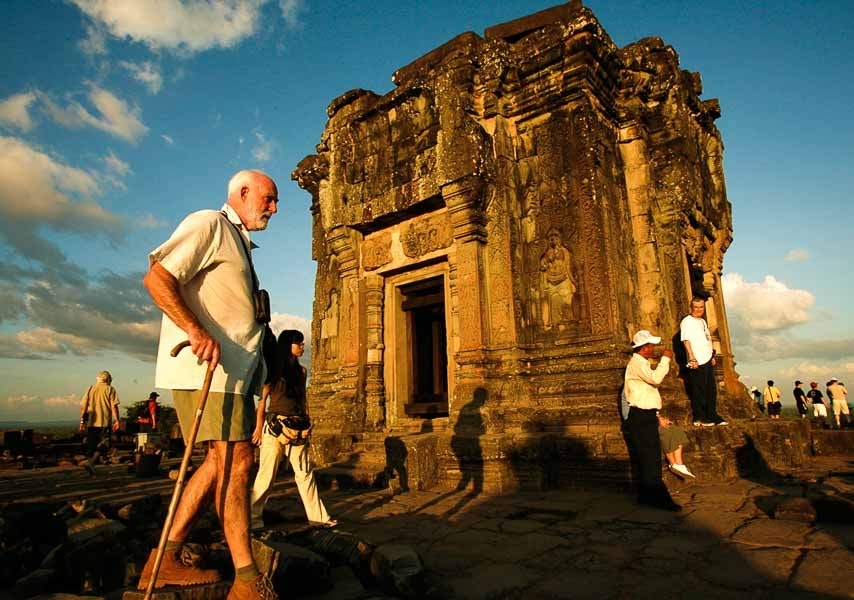 Phnom Penh :Cambodia hopes to attract some 200 international companies to participate in the first Cambodia Travel Mart (CTM) event to be held in November this year.
The show, which is co-organised by the Ministry of Tourism, local events company Slickbooth Holdings and Singapore's TTG Asia Media, will be held from November 17 to 19 in Siem Reap.
Tourism minister Thong Khon said that the event promises to be the best tourism business platform in Southeast Asia, since it will allow buyers and sellers from different countries to access networking and business opportunities.
"Cambodia Travel Mart 2017 will not only serve as the tourism product platform for the region, but will allow us to promote our tourism sector. All local tour operators, companies and tourism associations should participate in the event in order to promote their services," he said.
"It is good opportunity for us. If you joined an event like this abroad, it would cost a lot, but now we can offer this kind of thing at home to develop tourism here."
Luu Meng, co-chairman of the joint private sector and government working group on tourism, also urged local tourism companies to participate in the event. "There will be great benefits not only for your companies but also for the economy," he said.
Mr Khon said the government is currently focussing on attracting more Chinese tourists, which Western nations are also doing.
He said he hoped 80 percent of the firms that register for the CTM event will be tour operators, with 40 percent coming from China and 20 percent from foreign countries outside of Asia.
Cambodia last year recorded around 900,000 Chinese tourist arrivals and the kingdom is on track by 2020 to host about seven million foreign tourists, with two million of them coming from mainland China, according to the Tourism Ministry.
"In 2016, 900,000 Chinese tourists visited Cambodia and this was a 20 percent increase compared with 2015. Last year, we recorded five million international tourist arrivals and Chinese nationals were ranked second [after arrivals from Europe and other Western nations]," said Mr Khon.
Mr Khon predicted a bright outlook for Cambodia's tourism sector this year.
Ho Vandy, secretary-general of the Cambodia National Tourism Alliance, said the government's open sky policy and initiatives to attract foreign investment had helped draw more visitors to the country, while tourism offerings are constantly being upgraded.
"Besides connecting flights to other countries in the region, new foreign investment has helped the tourism sector to grow, as have developments in hotels, restaurants, tour agencies and transport companies," Mr Vandy said. Source : Khmer Times
June 2017