Cape Town tops as best long haul tourism destination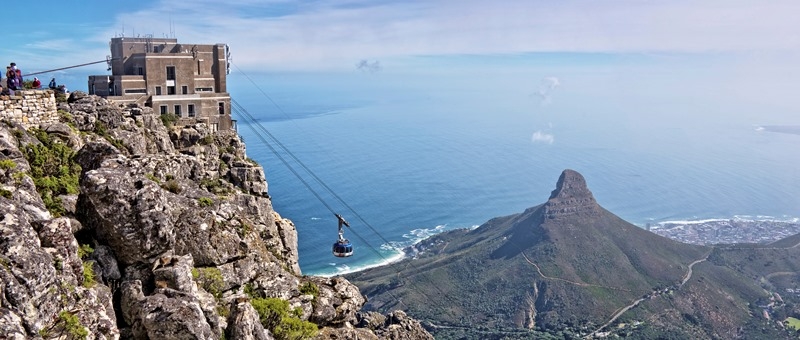 TravelBizNews Bureau —
London : Cape Town has overtaken Bali in the cheapest of 34 long haul resorts and cities according to Long Haul Holiday Report .
After three years at the top of the best value rankings, price rises in Bali mean the Far Eastern favourite has been overtaken by Cape Town, which emerges as the cheapest of 34 resorts and cities surveyed for the annual Long Haul Holiday Report by Post Office Travel Money, the UK's leading foreign exchange provider, accounting for 1-in-4 currency transactions.
Using prices researched by long haul tailor-made holiday specialist Travelbag, Cape Town proved the clear winner in the ninth Post Office survey.At £48.89 for a 'basket' of 10 tourist items, including meals and drinks, the South African city was significantly cheaper than runner-up Bali (£62.56), where the cost of eating out has mushroomed by over 50 per cent in the past 12 months.
At £63.87, Tokyo remains third cheapest in the value chart but an eight per cent fall in local prices means the Japanese capital is now challenging Bali for second place.
Although tourist costs are up by an average of 25 per cent across all destinations once the sterling exchange rate has been factored in, Tokyo is among the 40 per cent of resorts and cities surveyed by Travelbag researchers where local prices have fallen below 2015 levels to cushion the negative impact of the falling pound².
Cancun (£74.26) is up to sixth place in the Post Office chart of best value long haul resorts on the back of a relatively weak Mexican peso, just behind Kenya's Mombasa coastline (£69.41, 4th) and Colombo, Sri Lanka (£70.61, 5th), and ahead of Phuket, Thailand (£75.72, 7th).
Mexico's most popular resort has led a Latin-American charge in which Lima, Peru (£78.52), a new introduction to the 2016 survey, has entered the top 10 in eighth place, while Tamarindo (£87.03) in Costa Rica was 12th placed in the Post Office barometer of tourist costs.
Sept. 2016