Cathay Dragon honours travel and cargo agencies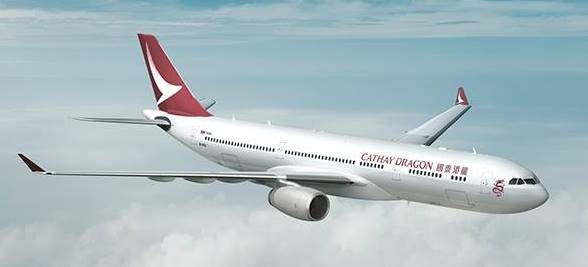 TravelBizNews Online —
Kathmandu :Cathay Dragon honoured different travel and cargo agencies amidst a function here on June 5.
The annual agency awards function was organized to honour and thank its top performing Passenger and Cargo Agents in Nepal for their excellent service and continuous support to Cathay Dragon in 2016.
Charlie Stewart-Cox, General Manager South Asia, Middle East & Africa for Cathay Pacific and Cathay Dragon, presented awards to the travel and cargo agents.
Sumegh Tours and Travel , Osho World Travel Nepal Serene Travels , Gorkha Vision Travels and Tours and Megabyte Travels and Tours were honoured in the category of 2016 Top Performing Passenger Agents.
Jaya Travels and Tours bagged award in the category of Passenger Agent delivering Outstanding Performance in Frontend Business and Rupakot Tours and Travels received award in the category of Passenger Agent with the Highest Growth in Front-End Revenue .was:
Likewise, World Freight Intl , Shangri-La Freight , Legend Cargo , Unique Freight International and Kumari Air Freight International receivet the award in the category of 2016 Top Performing Cargo Agents according to a statement issued by Cathay Dragon Nepal .
On the occasion, Country Manager Nepal Ms Keri Lui hoped this year to be an even better year for both Cathay Dragon and the agents.
"2017 marks another milestone for Cathay Dragon in Nepal.Cathay Dragon will celebrate its 10th anniversary of continuous service between Kathmandu and Hong Kong on 2 December. I am confident that Cathay Dragon will continue to grow with all of your support, along with tourism in Nepal," she added.
Hong Kong Dragon Airlines Limited (Cathay Dragon), an affiliate member of oneworld, is a Hong Kong-based international airline, and a member of the Cathay Pacific Group.
Established in 1985, the airline now operates a fleet of 46 passenger aircraft and serving 53 regional destinations, including 23 cities in Mainland China.
The airline operates an A330 flight to Hong Kong three times per week from May till August and five times per week from September till April.
June 6 , 2017