Cathay Dragon launches 10-day flash sale to mark 10th anniversary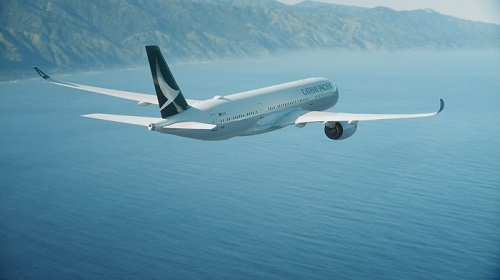 TravelBizNews Reporter–
Kathmandu: Cathay Dragon has launched an exciting 10-day flash sale for customers to mark the 10th anniversary of the airline's services to Kathmandu.
Customers can now enjoy an attractive 10 per cent discount on business class fares to all destinations on the Cathay Pacific and Cathay Dragon global network and a 10 per cent discount on economy class fares to Hong Kong and destinations in North America according to Cathay Dragon.
The promotion starts on 10 December 2017 and ends on 19 December 2017 and valid to travel until 28 February 2018. Booking details are available at the airline's website www.cathaypacific.com.
Cathay Dragon operates five flights a week between Kathmandu's Tribhuvan International Airport and Hong Kong.
Cathay Dragon aims to ensure that its passengers' experience at every stage of the journey is as enjoyable and as comfortable as possible, the airline said.
Dec.2, 2017