Cathay Pacific to launch Washington DC service with Airbus A350-1000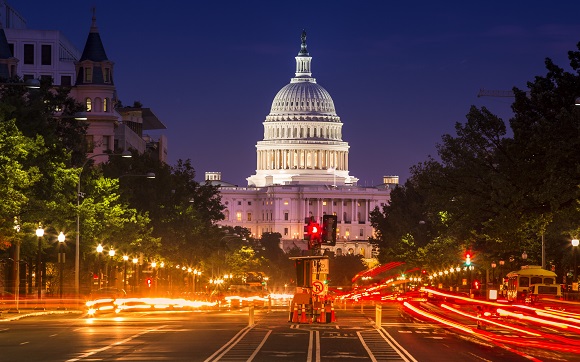 TravelBizNews–
Hong Kong : Cathay Pacific will connect Hong Kong with the capital of the United States of America for the first time in late 2018, as it continues to grow its network by launching pioneering nonstop routes.
The airline will commence a four-times-weekly service to Washington DC in September next year, which will complement its existing routes to the East Coast, including Boston and New York's two main international airports – John F Kennedy and Newark Liberty.
The service to Dulles International Airport, which will become the longest on the Cathay Pacific network in terms of distance at 7,085 nautical miles (8,153 miles, 13,122 kilometres), will be operated by the all-new Airbus A350-1000 aircraft.
Cathay Pacific Chief Executive Officer Rupert Hogg said that the new service has been introduced to cater to the growing demand for travel to the Capital Region of the USA, while at the same time providing US-based passengers with more convenient access to key destinations in Asia and beyond through the airline's home in Hong Kong.
Governor of Virginia Terry McAuliffe welcomed the new route and praised the role it would play in helping to grow the local economy.
Washington DC is renowned for being steeped in political and social history, with iconic monuments and many of the country's leading museums to be found throughout. But there's a lot more to the capital once you look beyond the pillars of government and its related institutions. The city also boasts a thriving arts and culture scene, in addition to a plethora of fine restaurants and myriad sporting attractions, which have attracted visitors from around the world for decades.
In addition to Washington DC, the airline is launching year-round services to Brussels and Dublin in March and June respectively. A seasonal service to Copenhagen commences in May, while Cathay Dragon, the regional carrier of the Cathay Pacific Group, will start a four-times-weekly operation to Nanning in mainland China in January.
Frequencies on a number of Cathay Pacific's most popular existing routes, including Barcelona and Tel Aviv, are also being increased in 2018.
Cathay Pacific already has one of the youngest long-haul fleets in the sky – and with the arrival of the first of its 20 Airbus A350-1000 aircraft in the spring of next year, the fleet is only going to get younger.
Jan.2 , 2018