China orders 130 Airbus aircraft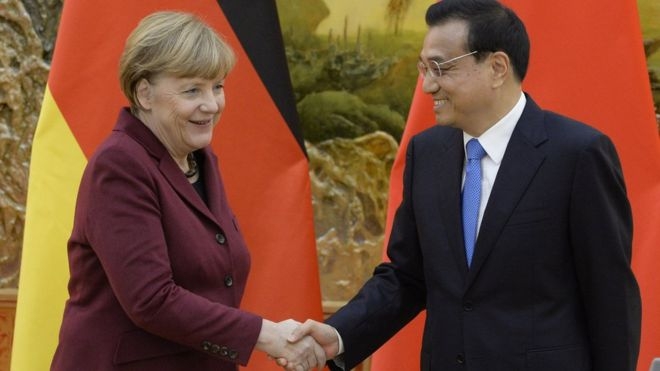 TBN Desk —
Beijing: China has signed an agreement with Airbus for the acquisition of 30 A330 aircraft and 100 A320 Family aircraft.
The General Terms Agreement (GTA) was signed in Beijing by Li Hai, President and CEO of China Aviation Supplies Holding Company (CAS), and Fabrice Brégier, President and CEO of Airbus, in the presence of Chinese Premier Li Keqiang and visiting German Chancellor Angela Merkel.
"CAS' total number of orders for the popular Airbus widebody is this year 75 aircraft. This strong demand in China for the A330 has been the key driver behind our decision to set up an A330 Completion and Delivery Centre in Tianjin, China next to the A320 Family final assembly line and delivery centre in Tianjin, which has assembled and delivered more than 240 Airbus single aisle aircraft. This will enable us to be even closer to our customers and to take our long-standing mutual beneficial partnership with China to a new height," said Fabrice Bregier, President and CEO of Airbus.
The first agreements on setting up an A330 C&DC in Tianjin, China were signed by Airbus and Chinese partners in March 2014 and witnessed by French President Francois Hollande and visiting Chinese President Xi Jinping.
This was followed in October 2014, when Airbus, the Tianjin Free Trade Zone (TJFTZ) and the Aviation Industry Corporation of China (AVIC) signed a Letter of Intent (LoI) in Berlin, Germany, in the presence of the German Chancellor Angela Merkel and Chinese Premier Li Keqiang, A framework agreement was signed in July 2015 in Toulouse.
According to the Airbus global market forecast, China is leading the world in passenger growth. China's domestic air traffic will become the world's largest within the next 10 years, and traffic volumes will quadruple in the next 20 years.
In the next 20 years, Airbus forecasts a demand in China for some 5,400 new passenger and freighter aircraft including 1,700 widebody aircraft like the A330, A350 and A380.
At present, the in-service Airbus fleet with Chinese operators comprises over 1,200 aircraft (over 1,000 A320 Family aircraft, over 160 A330 Family aircraft and five A380s as well as Airbus freighters and corporate jets).
The A330 family seats between 250 and 440 passengers and is one of the most efficient aircraft in the world, with the lowest operating costs in its category. Worldwide an A330 Family aircraft takes off or lands every 20 seconds.
To date, Airbus has sold more than 12,200 A320 Family aircraft with seat from 100 to 240 passengers and delivered over 6,700 CEO to more than 300 operators worldwide.
Airbus has design and manufacturing facilities in France, Germany, the UK, and Spain, and subsidiaries in the US, China, India, Japan and in the Middle East. Source : Airbus
Oct. 30, 2015