China: Outbound trips 107.9 million, domestic 1.9 billion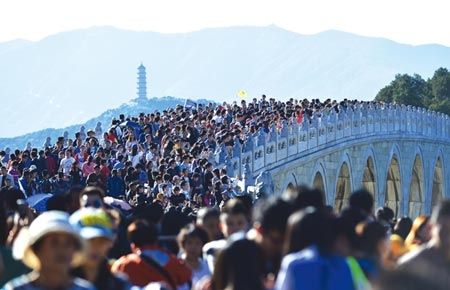 TBNews —
Boston: Tourism by Chinese residents registered significant growth while there was minimal growth in the arrival of foreign tourists to China.
Outbound trips by Chinese residents totaled 107.9 million in 2014, crossing the milestone of 100 million for the first time. Departures grew at a strong CAGR of 17.7% during the historic period and this was mainly due to steady and strong growth in the economy and appreciation in Chinese currency.
According to Fast Market Research report , outbound trips from China demonstrated the maximum growth among the three categories of tourism, rising from 47.7 million in 2009 to 107.9 million in 2014, and crossing the milestone of 100 million.
This was driven by consistent growth in the economy (growing at an annual rate of more than 7% throughout the historic period 2009-2014), rising disposable income of residents, appreciating Chinese currency, tourism friendly visa policies of foreign countries/regions and China's expanding air connectivity to other international destinations.
International trips are likely to reach 153.7 million by 2019. There was high growth in domestic trips, increasing from 1 billion in 2009 to 1.9 billion in 2014.
Arrivals from Russia have been declining since 2012. This has been due to depreciating Russian Ruble (RUB) against the Chinese Yuan Renminbi (CNY).
The decline was particularly strong in 2014 due to the adverse effect of Russian economy as a result of sanctions imposed by European Union and the United States in the wake of the Crimea annexation.
Due to the high growth in outbound tourism, the direct flights providing connectivity of Chinese cities to international destinations have increased. There were ten non-stop flights between China and US in 2006 which increased to 35 by 2014 with the announcement of three non-stop flights already for 2015.
Source: SBWIRE October 3, 2015