China to open up like never before :12th National People's Congress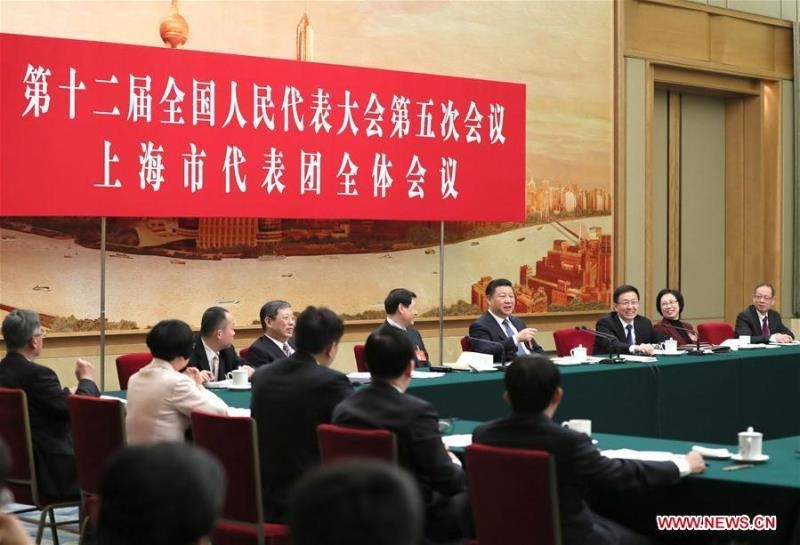 Beijing (Xinhua) : Chinese leaders have told national lawmakers during the major annual political sessions that the country will open up like never before.
China's opening door will not close, said President Xi Jinping , vowing the country will keep on opening up on all fronts, and continue to liberalize and facilitate trade and investment.
Xi made the remarks while joining in a panel discussion with lawmakers from Shanghai at the annual session of the National People's Congress (NPC). Shanghai has been a pioneer of opening up, and is home to China's first pilot free trade zone.
Delivering a government work report to NPC deputies Sunday morning, Premier Li Keqiang detailed unprecedented opening-up measures to the outside world.
Foreign firms will be able to get listed on China's stock markets and issue bonds. They will also be allowed to participate in national science and technology projects, Li said.
Significant improvements will be made in the environment for foreign investment. Service industries, manufacturing and mining will be more open to foreign investment.
Local governments can, within the scope of the powers granted them by law, adopt preferential policies to attract foreign investment. China will build 11 high-standard pilot free trade zones, and widely spread practices developed in these zones that are proven to work, according to the report.
China will extend the practice of processing international trade through a single window, which enables cross-border traders to submit regulatory documents at a single location and thus improves efficiency.The authorities will achieve nationwide integration of customs clearance procedures this year.
China's door will keep on opening wider, and China will keep working to be the most attractive destination for foreign investment, Premier Li said in his report.
March 6 , 2017