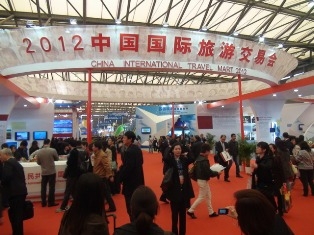 By Ramesh Tiwari ——–
China is changing rapidly. China, with more than 1.3 billion people comprised of 56 ethnic groups across 23 provinces, 5 autonomous regions, 4 municipalities directly under the Central Government and 2 special administrative regions, has achieved a total transformation over the past 62 years. People's Republic of China has a land area of 9.6 million sq.km and is the third largest country in the world after Russia and Canada. China's modernization and economic development is remarkable and inspiring to rest of the world. China, the second largest economy in the world, is committed to move ahead with more reforms and opening up to build a stronger China in the changed international context.
The reform and opening up process initiated by Deng Xiaoping in 1978 is continued by the visionary leadership of our great neighbor People's Republic of China. The report delivered by the newly elected General Secretary of the Communist Party of China (CPC) Xi Jinping to the 18th National Congress of the CPC reflects the vision of leadership to a stronger, stable and modern China.
In terms of travel and tourism, China has emerged as a fast-growing tourism market in recent years. The World Tourism Organization predicts that the number of overseas trips made by Chinese people will surge from 72 million this year to 100m by 2020. The number of outbound tourists was five million 15 years ago. China will become the largest tourist generating country and among the largest for overseas travel in 2020.
Travel and tourism's total contribution to GDP in China is around 9 per cent of total GDP. International organizations have predicted that China's travel industry will be the largest domestic, inbound, and outbound market in the world within five years.
China's tourism revenues are expected to reach 2.6 trillion Yuan ($412.7 billion) in 2012 according to a report released by the China Tourism Academy. Inbound trips to the mainland by overseas tourists are expected to be 132 million this year, while outbound trips made by Chinese tourists will hit 82 million. Foreign investment is high in tourism sector of China. A number of international hotel chains and other businesses related to tourism have invested billions of dollars keeping in view the demands of Chinese tourists in recent years.
China has declared tourism to be a strategic pillar of economic growth, a key consumption engine in its 12th 5-year plan and an integral part of its strengthening international trade and development collaboration. According to Li Shihong, head of the China National Tourism Administration (CNTA) Department of Tourism Promotion and International Liaison, the Chinese have emerged as the third-biggest spenders in outbound tourism worldwide. China has also been the third-largest tourism destination in the world after France and USA.
Chinese people are more interested to visit and explore different parts of the world due to their high level of income. It is estimated that Chinese tourists are the biggest spenders in overseas travel and the Chinese travellers overseas spent $54 billion in 2010 and $72 bn in 2011. The high economic growth and transformation has encouraged the people to travel around the world. China possesses a vast terrain, splendid landscapes, rich cultures, multiple nationalities, ethnic communities, diversity of cuisines and exquisite arts and crafts.
As China has a long term vision to develop tourism and planned international promotional campaigns, China is expected to be a top destination within few years. In this context China has been organizing and hosting numerous national and international travel marts and conclaves in process of reforms and opening up the great country. China National Tourism Administration ( CNTA ) and China National Tourist offices ( CNTO) based in different major capitals of the world have contributed a lot for overall development of tourism industry in China ,which is fast moving in comparison to other sectors of economy. China International Travel Mart (CITM) is one of the important travel mart to be held in Shanghai and Kunming each year alternatively.
A recent visit of a group of Nepali travel professionals to some of the main cities of China in context to participation at CITM-2012 has highly contributed to have in-depth knowledge of rapid modernization and social-economic transformation of northern neighbor China. The trip to Chengdu, Hangzhou, Yiew ,Wuzhen and Shanghai was a great opportunity to be familiar with travel trends, tourist destinations , Chinese society and culture to the travel professionals from Nepal .
The recent visit ( Nov. 10 -18, 2012) to China started from Lhasa, the capital of Tibet Autonomous Region of China. The one-hour Air China flight from Kathmandu to Lhasa was exciting due to excellent views of Himalayas including Mt. Everest ( Qomolongma). Lhasa, which is famous for its legendary history and Tibetan Buddhism, is one of the major tourist destination in China. The beautiful views of Yarlung Zangbo river,Gongar airport, Tibet Plateau, Potala Palace , Barkhor Street , Tibetan life and society attract hundreds of thousands of tourists around the world .
Located at the highest place in the world, Lhasa is 3,600 meters above the sea level, while the world-renowned Potala Palace rises a further 117 meters. The flight to Chengdu via Lhasa was quite memorable owing to separate geological contrasts, Tibetan Plateau and snowless barren mountains in Tibet region and green areas in Sichuan Province of China.
Chengdu, the capital of Sichuan Province ,is known as the 'Heavenly State '( Tian Fu Zhi Guo)' where you can enjoy your stay drinking Sichuan tree, watching Chuan opera ,acrobatics, folk songs and dances. Chengdu is also fast changing like other cities of China having two lines of Metro these days. Chengdu was rated the Best Tourism City in China by the World Tourism Organization and the China National Tourism Administration.
Chengdu, with a population of over 11 million, is the gateway to different natural and historical attractions such as Wolong Natural Panda Reserve ( 130 kms from Chengdu ) , home to the giant Panda and Leshan Giant Buddha ,the biggest Buddha statue in the world among other beautiful attractions. You can have a deeper understanding of Chengdu enjoying the Sichuan cuisine, culture, shopping, sightseeing, and visiting teahouses at People's Park and other localities. Chengdu is also famous for leisure and enjoyment – from traditional teahouses and theaters to modern pubs and clubs.
The second city visited was Hangzhou, the capital city of Zhejiang province of China. Rich in natural beauty and cultural heritages, the city is known as 'Heaven on Earth'. Hangzhou is considered a real treasure for tourists due to its most beautiful scenery, world famous green tea garden, world class silk as well as the world heritage site -West Lake.
Hangzhou, the capital of the Zhejiang Province with population of 8.7 million, is a wonderful mix of old and new with West Lake as the heart of the city. Hangzhou a very fast-growing economy and is the city in the Pearl Delta with the most booming economy. Hangzhou is ranked as number second among the provincial capitals of China in terms of economic development.
The team attended the grand ceremony of China (Zhejiang) International Travelling Agents Conference. The conference on Zhejiang Provincial and Hangzhou Municipal Tourism Promotion was sponsored by Hangzhou Municipal Government and Zhejiang Promotional Tourism Bureau and hosted by Hangzhou Tourism Commission. The event was attended by more than 300 delegates from 28 countries including participants from USA, UK and European countries.
Hangzhou attracts more than 20 million tourists from home and abroad every year. Hangzhou, with its surrounding hills, water and numerous beautiful sightseeing places, has been ranked as one of the beautiful tourist cities in China. The natural West Lake has been an attraction for centuries for travelers visiting Hangzhou.
Hangzhou is popular for most authentic tea culture, and known as International Garden city ,Best Tourism City of China and China's Happiest City. The CNTO officials in Hangzhou told this scribe that 'i-Hangzhou" plan (WIFI Free city) will materialize very shortly.
Another attraction of Hangzhou is Xixi National Wetland Park nearby the famous West Lake. Xixi National Wetland Park is rich in ecological resources and natural landscape .Xixi is the first and only wetland park in China combining urban life, farming and culture.
Similarly, the Grand Canal, 1,764 km in length, is the longest man-made waterway as well as being the greatest in ancient China, far surpassing the next two of the world-the Suez and Panama Canals. Running from Hangzhou, Zhejiang Province in the south to Beijing in the north and connecting different river systems, the 2000 years old canal contributed to ensure that the Chinese primary economy thrived in past dynasties. The Grand Canal is noted as one of the most magnificent and wondrous constructions in ancient China like the Great Wall.
Another attraction of the province is beautiful city Yiwu covering an area of 1105 square kilometers. Surrounded by mountains on three sides, Yiew is small and beautiful, but it has the largest commodity market in China.
Yiwu International Trade City (also called Futian Market) is a modern international specialty market covering an area of 346 acres with five business districts including the chief market and centers for direct sales, purchasing, storage and dining. With a total of fifteen thousand booths, the market deals with a wide range of merchandise including daily consumption goods. Yiwu International Trade City is nominated as the first Grade AAAA National Tourism and Shopping Zone by China National Tourism Administration, where hundreds of thousands visitors from China and foreign countries visit the internationally renowned city.
Wuzhen Town, in Tongxiang City is another beautiful place in Zhejiang Province of China. Located in the centre of the six ancient towns south of Yangtze River, the Water Town Wuzhen displays its 2000 old history in its ancient stone bridges and stone pathways .People opine that unless you visit the Great Wall then you have not been to China. So is the case with Wuzhen .Wuzhen was authorized as the Provincial Ancient Town of History and Culture in 1991 so ranking first among the six ancient towns south of the Yangtze River.
According to officials of Jianxi Tourism Promotion Bureau and CNTA, the uniqueness of the town lies in its layout, being 2 kilometers long and divided into six districts. These are: Traditional Workshops District, Traditional Local-Styled Dwelling Houses District, Traditional Culture District, Traditional Food and Beverage District, Traditional Shops and Stores District, and Water Township Customs and Life District.
The last leg of the visit took us to Shanghai , a renowned international metropolis with population of 23 million .It was in Shanghai that China International travel Mart ( CITM -2012 ) held successfully from November 15 -18,2012 with participation of more than 104 countries and regions of the world. Shanghai, which attracted 73.08 million visitors during World Expo in 2010, is striving to become a leading tourism city in the world.
The CITM held once a year has become the largest and most influential travel marts in Asia, serving as a crucial platform to showcase tourism resources and products, promote international exchanges and cooperation in tourism and facilitate the overall development of tourism according to Acting Director of CNTO Gao Wu.
A home to different architectures -the Bund, Pudong new area ,Orient Pearl Tower,101-floor World Financial Centre, Nanjing Road, World Expo 2010 venue ( SNIEC ),Shanghai is a popular destination for the tourists all over the world . The Shanghai New International Expo Centre (SNIEC) in Pudong new area hosts more than 60 exhibitions every year. The world's first magnetically powered bullet train in the world -Maglev is the first commercial train with a speed of 431 km per hour in Pudong.
'Tourism has become a promising industry among Shanghai's tertiary industry. The city boasts 297 star-rated hotels and 1283 travel services. In 2011, Shanghai received more than 8.17 million international tourists , creating over US$ 5.8 billion international tourism receipts; at the same time, domestic tourists totaled 231 million, creating domestic tourism receipts of RMB 276.4 billion Yuan', an official of CNTO said.
Since the Government of China listed Nepal as Approved Destination Status (ADS) for Chinese outbound in November 2001, the number of Chinese tourists visiting Nepal has increased ,but in a slow pace. The total number of Chinese tourists coming Nepal via both land and air in 2010 were 46,360 and nearly 72000 in 2011. The number is expected to be around 100,000 this year.
Chinese tourists are fast becoming one of the highest-spending tourists spending an average of $80 a day in Nepal, whereas average daily spending by foreign visitors in Nepal is estimated to be US$ 43. Chinese tourists generally visit Nepal for recreational and religious proposes, but the trend has changed slowly. Besides visiting Kathmandu valley, Chitwan , Pokhara and Buddhist pilgrimage destinations , they are more interested in trekking these days. Chinese youths are more interested in soft adventure tourism in recent years.
Travel entrepreneurs opine that the number of Chinese tourists visiting Nepal would increase provided the government and private sector improved the quality of the service the tourists and eased the processes in issuing the visa. Chinese carriers China Southern, China Eastern and Air China operate on the Guangzhou-Kathmandu, Kunming- Kathmandu and Lhasa-Kathmandu sectors respectively.
According to the Pacific Asia Travel Association (PATA), Chinese outbound travelers have contributed to the double-digit growth in the number of people visiting the Asia-Pacific region, taking the estimated 45 million arrivals in 2010 to as much as 60 million in 2011.Travel from China to South Asia has grown 21 percent. Since 2005, arrivals from China to India has doubled, Nepal has seen the numbers triple, while arrivals from China to the Maldives and Bhutan have increased five-fold, according to the PATA.
Nepal could learn various lessons from China to develop inbound and outbound tourism .Nepal needs to establish direct flights to major cities of China to attract more tourists from our northern neighbor. Nepal needs promotional campaigns in different parts of China to attract tourists from world's rising tourist generating market.
( The writer is editor of Online News portal on Travel and Tourism www.travelbiznews.com
and former editor-in-chief of Gorkhapatra vernacular national daily of Nepal).
——————