Chinese abroad to surpass 6 million during Spring Festival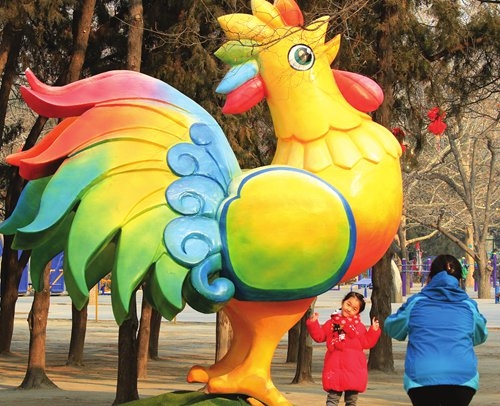 By Ma Jingjing / GT—–
Beijing : The number of Chinese who will travel abroad during the upcoming Spring Festival holidays is expected to exceed 6 million, with the US, Australia and Thailand among the most popular destinations, according to the China National Tourism Administration (CNTA).
"Some 6 million Chinese will travel abroad during the weeklong holidays from January 27 to February 2, which will become a global Golden Week," said a statement on the CNTA website on Monday.
Chinese tourists going abroad will increase 49 percent year-on-year during the weeklong holidays, a record high for the annual festival, online travel agency lümama.com noted in a report .
International-bound tourists will account for a small proportion of the nation's overall tourists, as there is expected to be 343 million people traveling within the country, according to CNTA.
Preferences abroad
Medium- and short-distance destinations such as Australia, New Zealand and Thailand posted more online travel bookings and even farther destinations including the US, the UK and Spain also saw more orders, the bureau said.
As for travel packages, cruise, island and ice and snow tours are popular, said the CNTA statement. Phuket in Thailand, Bali in Indonesia and Jeju in South Korea were some of the noted hot tourist spots.
"Cruises are a new traveling mode, with excellent cost performance, attracting family outings," Zhang Lingyun, director of the Tourism Development Academy at Beijing Union University, told the Global Times Tuesday.
The number of bookings on lümama.com for cruises during the upcoming holidays is nearly three times that of the same period last year, according to data from the agency on January 12.
A Beijing white-collar worker surnamed Liu said he will visit Phuket for the upcoming holidays. "Our family plan to spend seven days there, not only because of excellent cost performance, but also for its warm weather and clean air," he told the Global Times .
Given domestic pollution, air quality and natural environment have become crucial factors when choosing tourist resorts, the China Tourism Academy (CTA) said .
"Especially during winter when air pollution is serious in parts of the country, citizens are more willing to escape smog… A considerable proportion of travelers even go to foreign islands to run away from the cold climate and smog," according to a statement on the institution's website.
Despite the peak in tourists during the Spring Festival, travelling fees are roughly the same as last year, thanks to an increase in the number of flights, advanced purchase of travel packages and travel agency discounts, according to a report that the online travel services provider Ctrip sent to the Global Times in December.
While the cost of traveling to Thailand, the US and the Philippines is 5 to 15 percent higher than last year, it's cheaper to travel to South Korea, Singapore and Italy, where costs are down 10-30 percent from the previous year, said the Ctrip report.
Many domestic airlines increased flights to cope with the rising need during the Spring Festival.For example, China Southern Airlines proposed to increase more than 700 international flights along popular routes including lines from South China to Southeast Asian countries and from Northeast China to Japan and South Korea.
Travel surge
About 122 million Chinese travelled abroad in 2016, nearly the overall population of Japan, ranking No.1 in the world, according to a report released by CTA and Ctrip.
Chinese travelers spent $109.8 billion overseas in 2016, representing 16 percent of the country's total tourist expenditure, said the report.
Easier visa applications was a factor pushing Chinese people travel abroad. "After the US, Canada and Singapore granted 10-year visas to Chinese passport holders, Israel and Australia followed suit. In addition, Thailand reduced its visa fees for Chinese visitors in December, January and February," a travel agent surnamed Chen at lümama.com said in December.
There is a shift in mainland tourists' reasons for traveling overseas, according to a separate CTA report in September 2016. "In the past, they mainly wanted to sightsee and shop, but now more and more people want to experience local life," the report said.
Source : The Global Times / January 2017