Chinese mountaineer Wang Jing's book " Silence of the Summit" released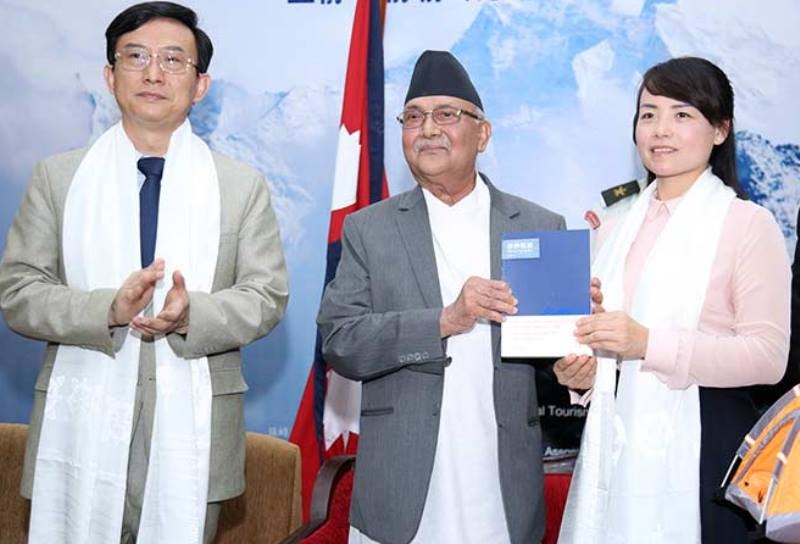 TravelBizNews —
Kathmandu : Chinese mountaineer and Everest summitteer Wang Jing's second book on mountaineering " Silence of the Summit " was released amid a function here today.
Ms. Wang has focused on highest peaks of the seven continents and her climbing experiences in the new publication.Her first publication " Life at Altitude" was launched in 2013.
Ms. Wang , 41 , has successfully climbed all the peaks above 8,000 metres in all the seven continents .
Prime Minister KP Sharma Oli , launching the book at a function held at his official residence , highly evaluated contribution of Chinese climber in promoting mountain tourism all over the world.
Similarly, Chinese ambassador to Nepal Wu Chuntai opined that the new book will encourage more Chinese tourists to visit Nepal and contribute in strengthening people-to-people relations between the two countries.
Chinese mountaineer Wang Jing reached the summit of Mount Everest for the third time on May 23, 2014. Wang Jing and a team of Sherpas became the first and only climbers to reach the summit of Mount Everest from the south in 2014.
May 30, 2016