Chinese travelers spend more on new experiences , but shop less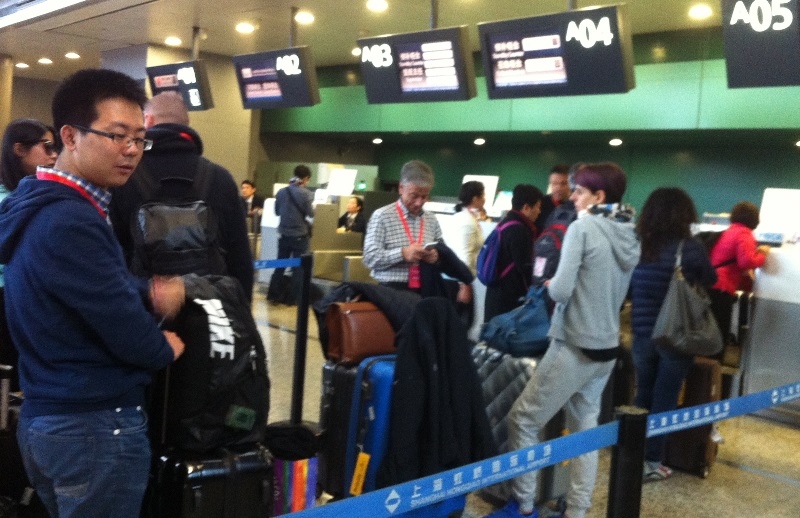 TravelBizNews Online —
Hong Kong : The number of trips by outbound Chinese Traveler is expected to reach 150 million this year, but while average trip spend is on the rise (up 3.5 percent 2015-2016), surprisingly shopping spend declined both in absolute and relative terms, to 33 percent of trip spend in the same period, according to a report released by Oliver Wyman, a global consulting firm.
The findings of the report, 'Prepare for Turbulence: The Chinese Traveler of Today and Tomorrow,' reveals that shopping dropped from second biggest motivation for traveling to third, behind sightseeing, recreation and entertainment. The decline was mainly driven by decreased shopping for resale – 'daigou' – which fell from 8 percent to 3 percent year-over-year.
"Chinese Traveler continue to shift their spending towards more meaningful experiences such as exquisite dining, extraordinary cultural journeys and even adventurous sports," said Hunter Williams, Oliver Wyman partner and author of the report.
"At the same time, cross-border e-commerce has grown rapidly, overseas travel has democratized, and there is greater availability of products at home, meaning there is less need to for buying overseas for resale"
Travelers who rank shopping as the main reason to travel are generally from lower income brackets than those who rank shopping as the second and third motivations to travel. Therefore, the most "intent shoppers" are not the biggest spenders in either shopping or total travel spending.
For example retail spend as proportion of overall trip spend in the United Kingdom went down from 42 percent to 33 percent despite the weakness of the pound following Brexit. A particular fall was seen in daigou spend, which dropped from RMB1,800 to RMB1,000 per person from 2015-2016.
Similarly, retail spend in the United States dropped from 41 percent to 28 percent with only 5 percent of respondents ranking shopping as number one reason to go to the country.
The report reveals the major shifts in the tastes of Chinese Traveler, who are becoming more independent as they become more sophisticated. "Cookie cutter" holidays have greatly declined in popularity as a result – fewer than 1 in 40 holidays were mostly planned by travel agents in 2016 vs. more than 1 in 7 in 2015. They are also staying longer in distant locations, traveling more with their families and even spending less on shopping. They now travel more with immediate family and especially children, resulting in growth in average group size from 2.9 to 3.1 travelers per group.
In terms of travel duration, Chinese travelers are making shorter trips to Asia and significantly longer trips to long-haul destinations. Hong Kong remains the most popular destination .
South Korea has slipped from its position as the top destination. Japan has continued to rise, again being the fastest growing destination to visit in 2017.
The report also reveals that twice as many trips were made domestically last year compared to 2015, with over 90 percent of respondents making at least one domestic tourism trip in the past 12 months. On the consumption front, they are much less interested in shopping when traveling domestically and also more price conscious, with 47 percent of respondents seeking value/price compared with 40 percent for overseas destinations.
With long-haul destinations becoming more popular among Chinese tourists, Oliver Wyman expects that a greater proportion of spend will be allocated to accommodation, dining and entertainment, while shopping spend as a percentage of overall travel spend is likely to continue to decline moving forward.
July 12, 2017