Dr.Mahesh Sharma – new Union Minister of State (Independent Charge) of Tourism and Culture in India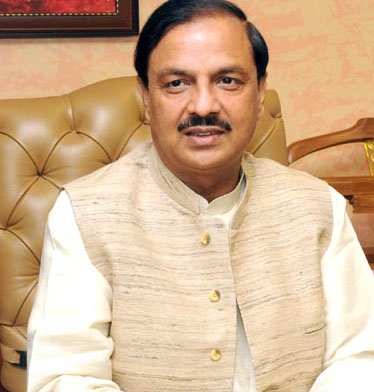 New Delhi : The Union Minister of State (Independent Charge) of Tourism , Culture and Civil Aviation , Dr Mahesh Sharma has said that it would be the priority of the Government to promote culture, rich heritage and natural beauty of the country by creatingsynergy between the ministries of culture, tourism and civil aviation.
He was speaking while assuming office as Minister for Ministry of Tourism and Ministry of Culture in New Delhi recently. Highlighting the importance of the tourism and culture sector, Dr. Sharma said that the Prime Minister, Sh Narendra Modi has a great vision for this sector and that he would make all efforts to take this sector to a new high.One of the important action points will be to explore tourism potential of new areas like medical tourism and alsopromote domestic tourism among the youth, he added.
Expressing concern over the bottle necks especially in the area of international tourism, the Union Minister said that providing adequate infrastructure, security and use of technology will be the focus over the next three months. He said that India has world class doctors and we should take advantage of this talent pool to promote medical tourism.
Similarly, the youth in India is getting directed to tourist destinations abroad and we should try to make domestic destinations equally attractive for them. Dr. Sharma has said that to provide immediate connectivity to tourist destinations with poor connectivity, helicopter services and heliports will be provided for these areas. The Minister said that the efforts to bring back important heritage artefacts belonging to the country from abroad needs to be fast tracked.
Dr. Mahesh Sharma is a Member of Parliament (Lok Sabha) from Gautam Budh Nagar constituency, U.P. and also member of Standing Committee on Health & Family Welfare and Member of Consultative Committee for the Ministry of Urban Development. Dr Sharma is also National Convener of Medical Cell (BJP), Member of BJP State Working Committee, (U.P.), Chairman of Kailash Group of Hospitals and Chairman of IMA Standing Committee for Public Relations. – pib.nic.in
Nov. 20 ,2014