European Tourism Association elects Bodini as new Chairman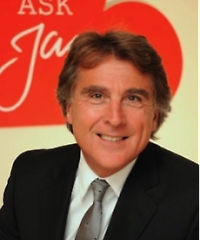 ETOA, the European Tourism Association has elected Mario Bodini as its new Chairman following Patrick Richards stepping down, after a 7 year term. Mario is the Executive Vice President of JacTravel, the B2B wholesaler which was recently sold by Bowmark Capital to Vitruvian Partners for ~ £80m.
During Patrick's stewardship, ETOA's membership has doubled; its secretariat team has strengthened substantially and major new tourism workshop events have been launched and become well established. At its AGM ,, ETOA reported record membership (250 tour operator members and 500 associate members), record turnover (£1.44m) and record reserves (£389,000).
Mario said: "My aim is to continue the focus, ensuring that ETOA works on behalf of its members to take away barriers affecting the competitiveness and the ease of doing business in Europe. I am committed to doing my bit to ensure brand Europe does not become complacent especially in the eyes of the newer, developing source markets and I am very keen to ensure ETOA wholeheartedly embraces electronic distribution as an increasingly important factor in travel to Europe."
Patrick Richards, who is COO Purchasing, Cox & Kings, said: "I have greatly enjoyed my time working at the Association and I am very pleased to be passing on ETOA in the shape it is in. Mario will bring huge kudos and experience to the role and I wish him every success."
At the AGM, ETOA's CEO, Tom Jenkins said that the Association's new Commercial Director, Martine Ainsworth-Wells had made an immediate impact and she was already bringing improved organisation to the secretariat.
ETOA's Treasurer, Sean Taggart, described the financial performance as strong, particularly in the light of the decline in value of the euro.
Oct. 31, 2014