Expedia releases 2014 Insiders' Select Top 100 List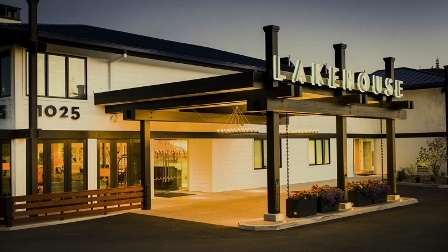 USA : Expedia.com announced the Expedia 2014 Insiders' Select rankings, an annual crowd-sourced list of the world's best-reviewed hotels. The Insiders' Select list recognizes the top-ranked hotels available worldwide on Expedia.com, as judged by nearly two million annual verified guest reviews and in-house experts.
Hotels that consistently deliver value, in the form of competitive pricing, pristine amenities and superior customer service, will see that commitment rewarded in their ranking.
The exclusive 2014 list designates only 650 hotels as Insiders' Select properties, from among the more than 290,000 bookable properties available on Expedia, Inc. websites worldwide. Lakehouse Hotel and Resort, a four-star property in San Marcos, topped the 2014 Insiders' Select list, followed closely by Blue Karma Resort in Seminyak, Bali. Last year, Mexico dominated the top ten with six properties but this year, the United States takes that honor with six listed in the top ten.
The top 10 hotels in this year's ranking include:
Lakehouse Hotel and Resort (4 stars, San Marcos, CA, USA)
Blue Karma Resort (5 stars, Seminyak, Bali)
Dar Al Masyaf Madinat Jumeirah (5 stars, Dubai, UAE)
Homestead Cottages (3 stars, Awahnee, CA, USA)
Apache Casino Hotel (3.5 stars, Lawton, OK, USA)
Cocomar Residences & Beachfront Hotel (3.5 stars, Parrita, Costa Rica)
I Hotel And Conference Center (3.5 stars, Champaign, IL, USA)
Fairmont Pittsburgh (4.5 stars, Pittsburgh, PA, USA)
Almond Tree Inn (3.5 stars, Key West, FL, USA)
Epoque Hotel (5 Stars, Bucharest, Romania)
"Every year we celebrate the Insiders' Select list to honor the hotels and our commitment to giving customers a resource to make informed and confident hotel booking decisions that will fit any budget," said John Morrey, Vice President and General Manager, Expedia.com.
Insiders' Select ranks hotels using a combination of verified guest reviews, Expedia hotel expert input and overall value. The list is developed using a propriety mathematical formula, predominantly based on quantitative verified customer review scores with an element of qualitative insight from the local Expedia Market Management teams.
Hotels named to the Insiders' Select list stand to benefit from substantial exposure to the millions of consumers who visit Expedia to shop for and book travel every month. Recognition programs such as Insiders' Select also underscore the significance of traveler opinions on the reputation and future success of a hotel.- Expedia.com
July 7, 2014