First China-bound cargo train from London to eastern Chinese city of Yiwu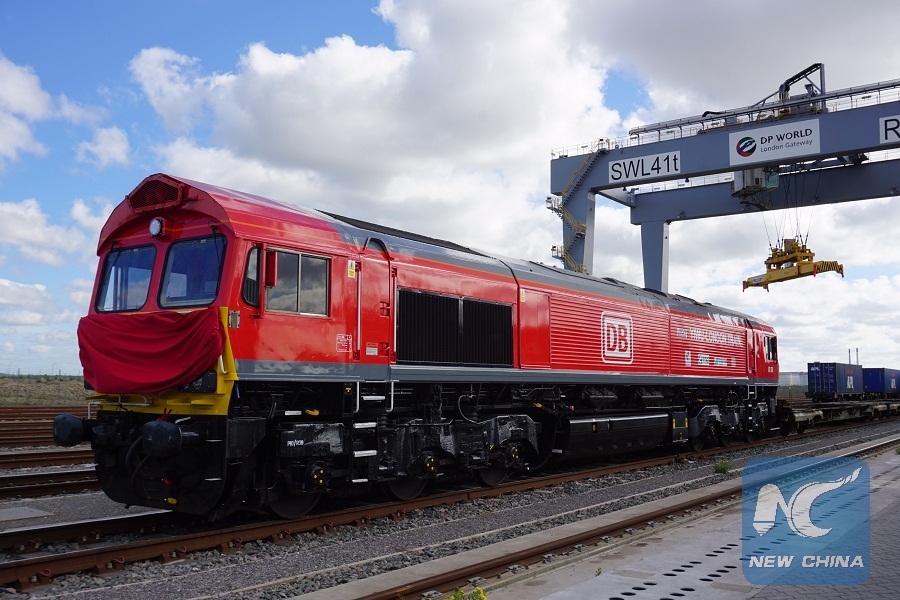 The first China-bound cargo train carrying British products left London on April 10 ,2017 for an eastern Chinese city Yiwu, highlighting another historic moment in the China-initiated Belt and Road Initiative.The cross-continent freight, loaded with 32 containers carrying products including milk powder and soft drinks, left from east London's DP World gateway for the Chinese city of Yiwu amid cheers and applause.
The front of the red locomotive was seen with a sign board that reads "First London-Yiwu Train." The 12,000-km journey will pass through nine countries in 18 days. During the trip, the train's locomotives have to be changed due to different railway gauges in the countries.
London is the 15th European city on an expanding map of destinations for China's rail cargo.The first Chinese freight train arrived in London in January.