Floods hit Chitwan tourism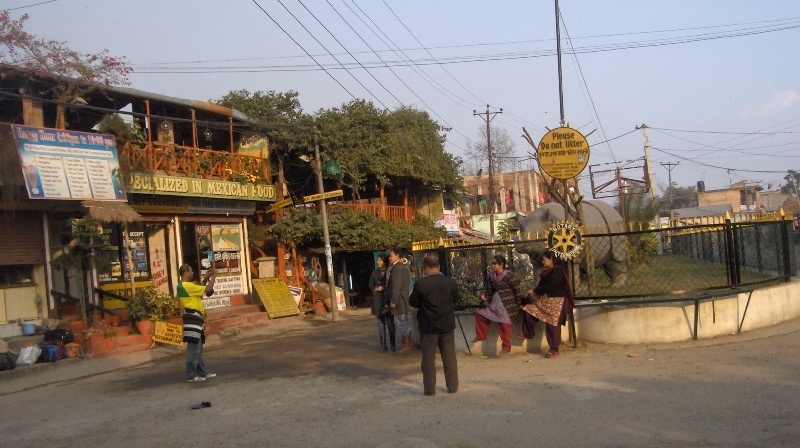 By Ballav Dahal —
The flash floods and inundations triggered by recent heavy rainfalls have dealt a blow to the tourism industry in Chitwan.
Scores of hotels and lodges in Sauraha and some other parts of Chitwan district were inundated after the Rapti River overflowed its banks. Because of that, around 600 tourists were stranded in hotels adjoining the Chitwan National Park (CNP). Security agencies and other rescue workers had to rescue the visitors with the help of domesticated elephants and rubber rafts.
"It is sad that the dissemination of negative news regarding the damage of hotels by floods has tarnished Chitwan's destination image. Actually, many hotels are still in operation and the ones damaged by floods are going to resume soon," said Sanjeev Das Shrestha, director at Safari Narayani Hotel (P) Ltd.
With its more than 100 hotels, Sauraha alone hosts a lot of tourists every year. The hotel industry has generated employment opportunities for more than 2,000 people.
Lying close to three major destinations—Kathmandu, Pokhara and Lumbini, Chitwan is a major jungle safari spot. Being home to more than 600 one-horned rhinos and rare Royal Bengal Tigers, the CNP is very popular among domestic as well as foreign tourists. They can experience an elephant ride and watch wildlife there.
Located on the banks of the Rapti River at Ghatgain of Chitwan district, Safari Narayani Hotel has not remained affected due to floods. "But, tourists have started cancelling their bookings even for October. This is due to the negative publicity," said Shrestha.
The popular jungle safari destination has also been facing a setback owing to frequent landslides on the busy Narayangadh-Muglin road. The Department of Roads has already started to widen the road that has been a lifeline for several areas, including the Kathmandu Valley.
Keeping such a condition of the road in mind, several domestic airlines have been operating their flights on the Kathmandu-Bharatpur-Kathmandu route. However, air services are not reliable because of unvafourable weather condition and difficult mountain topography.
Even during the rainy season in the past, the hotels in Chitwan used to record up to 50 per cent occupancy. But, the hotels located in Sauraha, Kasara and Patihani have remained vacant now.
Hoteliers blame the delay in expanding the Narayangadh-Muglin road for the slacked tourism scenario of Chitwan.
Chitwan mainly attracts Chinese, India and Nepali tourists during the off-season. But, there has been a tendency among tourists to cancel their plans to visit Chitwan. They are found diverting to other destinations such as Bandipur, Gorkha and Pokhara.
If extra efforts are not made to reinstate Chitwan's image, the tourism business may not revive even in the upcoming autumn.
Suman Ghimire, President of Chitwan Regional Hotel Association, however, hoped that the tourism industry would revive soon. "The Nepal Tourism Board, other government bodies and the private sector must work together for reinstating the destination image of Chitwan."
August 30 , 2017