Geneva voted 2017 Best European City Break Destination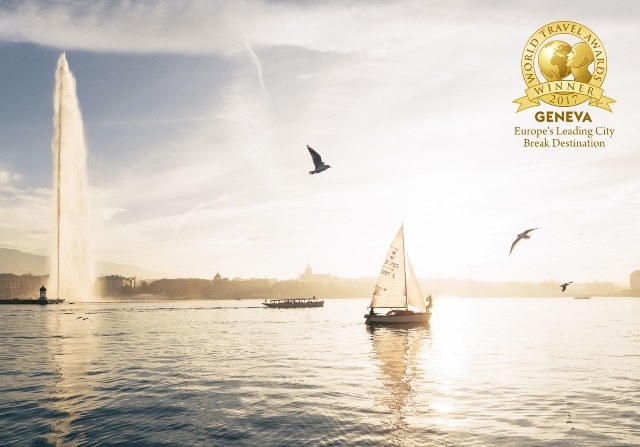 Geneva has been voted Europe's Leading City Break Destination for the third time at the prestigious World Travel Awards 2017. Held in St Petersburg, and known as the Oscars for the tourism industry, Geneva's natural attractions, tourism offer and digital expertise stood out amongst the fierce competition for the highly acclaimed accolade.
Having succeeded against Paris, London and Venice in 2014 and 2015, Geneva pulled off a tour de force this year by beating off stiff competition from cities like Amsterdam, Copenhagen and Rome with an overwhelming majority of online votes.
"Aware of the strong potential for growth of the sector, we have been working to promote Geneva to tourists for many years now," says Geneva Tourism CEO Philippe Vignon. "We are very proud of this award which acknowledges the efforts made this year by various stakeholders in Geneva, including our team. This success confirms that Geneva has all it takes to attract tourists in search of an unforgettable weekend in Europe."