Global medical tourism market to reach $165,345 million by 2023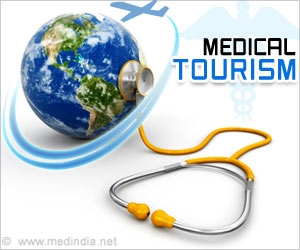 TravelBizNews —
Pune : The global medical tourism market is projected to reach $165,345 million by 2023, according to a new report published by Allied Market Research, titled, "Medical Tourism Market by Treatment Type: Global Opportunity Analysis and Industry Forecast, 2017-2023."
The global medical tourism market was valued at $61,172 million in 2016. North America is anticipated to be the highest revenue contributor throughout the forecast period.
The process of traveling outside the country of residence for the purpose of receiving medical treatment and care is known as medical tourism.
Medical tourists avail different treatments such as cancer treatment, cardiovascular treatment, neurological treatment, fertility treatment, and others. The escalation in healthcare costs associated in developed countries, has forced individuals to look for affordable alternatives, and has therefore imperatively contributed to supplement the medical tourism market.
Affordability, availability, and accessibility of good quality healthcare services with healthy support and assistance from tourism departments and local governments boost the market growth.
Limited coverage and lengthy partial reimbursement offered by insurance companies along with difficulties associated with cross border travel, such as language barriers, connectivity, documentation, and VISA approval issues, are projected to impede market growth.
North America accounted for about one-third of the global medical tourism in 2016.The Asia-Pacific region is anticipated to be the fastest growing medical tourism market during the analysis period, followed by LAMEA.
The growth of these regions is attributed to the availability of affordable medical treatments for several disease conditions, in countries such as Mexico, Thailand, Malaysia, India, and Singapore.
Thailand and Singapore are the major market shareholders in Asia-Pacific.
The major companies profiled in the report include Apollo Hospitals Enterprise Limited, Fortis Healthcare , Asian Heart Institute and Research Centre , KPJ Healthcare Berhad, Barbados Fertility Centre, NTT Medical Center Tokyo, Seoul National University Hospital, UZ Leuven (University Hospitals Leuven), Infectious Diseases Partners , Aditya Birla Memorial Hospital, Barbados Fertility Centre, Prince Court Medical Centre, and Samitivej Public Company Limited.
Source : alliedmarketresearch.com October 2017