Global Tourism Economy Forum- Macau on Belt and Road Initiative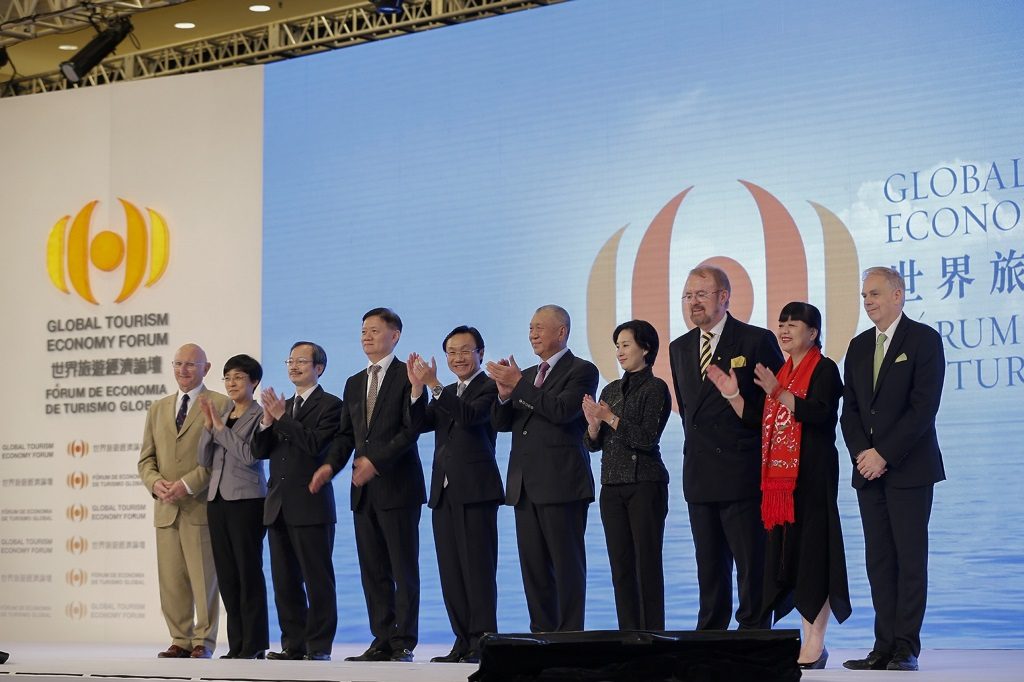 TBNews Desk —
Macau – Global Tourism Economy Forum Macau 2015 concluded with commitments of fostering cultural tourism for economic growth in line with Belt and Road Initiative.
Themed as "Belt and Road Initiative: Unleashing the New Dynamics of Cultural Tourism", the Global Tourism Economy Forum Macau 2015 adjourned on13 October with tremendous success.
The Global Tourism Economy Forum ("GTEF" or "the Forum") has effectively fostered multilateral cooperation through its advanced platform for international exchange and cooperation in tourism, gathering nearly 60 ministerial officials from different countries, leaders from globally‐renowned private corporations, as well as experts and scholars from worldwide to discuss the necessity of leveraging cultural tourism to capitalize on opportunities from the Belt and Road Initiative. Delegates from different countries and cities around the world found their attendance in this edition rewarding.
Dr. Alexis Tam, Secretary for Social Affairs and Culture of the Macao Special Administrative Region Government and Executive Chairman of GTEF, stated in his closing remarks that the Forum has unfolded a lively dialogue on how a partnership between culture and tourism can fuel new momentum for economic growth. Prestigious ministers and officials from different countries, prominent leaders of international tourism organizations, private-sector stakeholders, experts and other panelists have outlined the latest tourism trends and pointed out a clear direction and practical advices. Their discussions have opened up a valuable avenue for forging more far-reaching regional collaboration at a deeper and higher level.
"The Belt and Road Initiative advocates mutual development and win-win cooperation. Regional collaboration is an essential path for all destinations to achieve sustainability. Being one of the key hubs along the Maritime Silk Road and a major gateway that connects China to the world, Macao is dedicated to supporting and contributing to the vision and actions of the Belt and Road Initiative. Sparing no effort to promote urban development and harness Macao's unique advantages in culture and tourism, the SAR Government will recognize the vast scope of opportunities for mutually beneficial cooperation among countries and cities along the Belt and Road to forge new partnerships with different international partners," he added.
Ms. Pansy Ho, Vice Chairman and Secretary‐General of GTEF, concluded this edition, "Throughout history, Macau has always been a platform that brings people together to trade, to exchange ideas, and to work together.
According to MGTO , more than 1,200 delegates from different countries and cities, including Featured Partner Countries Chile, Colombia, Mexico and Peru as well as provincial and municipal delegations from China attended the event, while over 200 local and overseas media representatives were present and covered the event, representing a 42% and 54% growth compared with the first edition of GTEF.
The fifth edition of GTEF will be held in Macao in 2016.
Oct. 14, 2015