Grand finale of ITB Berlin 2017 , Botswana – the partner country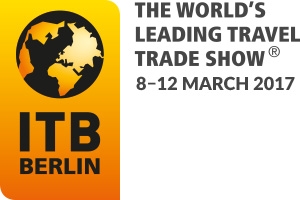 Posted by TravelBizNews —
Berlin: Exotic music, colours and rhythms will feature at the grand finale of the World's Largest Travel Trade Show on 12 March 2017 .Thousands of visitors, exhibitors and guests will gather to celebrate the finale of the 51st ITB Berlin.
A spectacular show full of colour, African music, Caribbean songs, Andalusian rhythms and German-Greek choir music will bring world cultures together on one stage. The event will be hosted by the award-winning television and show presenter Mary Amiri.
Botswana, the partner country of ITB Berlin, will be taking visitors on a fascinating musical tour. Botswana can boast more than its cultural heritage.The 'best kept secret in southern Africa', as this country is called, is equally well known for its wildlife and hospitality.
Since 2010, ITB Berlin has been organizing the ITB Grand Finale in cooperation with the International Delphic Council (IDC), a global cultural organization. The grand finale of ITB Berlin will take place on 12 March in the Palais am Funkturm . ITB Berlin 2017 will take place from Wednesday to Sunday, 8 to 12 March.
ITB Berlin is the World's Leading Travel Trade Show. In 2016 a total of 10,000 companies and organisations from 187 countries exhibited their products and services to around 180,000 visitors, who included 120,000 trade visitors.
February 2017