Guangzhou to allow 72-hr visa-free visits to international tourists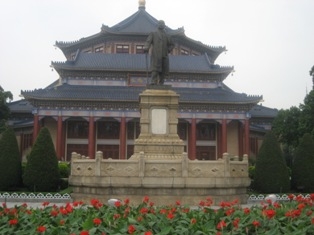 By N.K.Thapa —-
Guangzhou: Guangzhou is planning to offer 72-hour visa-free transit in June, making Guangzhou the third city in China mainland after Beijing and Shanghai.
The Civil Aviation Administration of China announced on its website on May 14 that, with the approval of the State Council, Guangzhou will implement the policy to attract more tourists there.
Guangzhou tourism officials have also planned to promote 72-hour tours of Guangzhou through offices of airlines and travel agencies.The Guangzhou Tourism Bureau has also designed a number of customized tourism products for short-term visitors.
Guangzhou Tourism Administration expects to boost local tourism after implementation of 72-hour visa-free policy. About 2,000 foreign passengers transit each day via China Southern Airlines at Guangzhou Baiyun International Airport.
Guangzhou (Canton) and Special Economic Zone manufacturing hubs like Shenzhen are located in Guangdong Province of South China. Guangdong is near to Hong Kong and Macao of China. The region between Guangzhou and Hong Kong is home to Special Economic Zones like Shenzhen and Zhuhai.
Guangzhou , 160 kilometers north of Hong Kong, is China's fourth largest city after Shanghai, Beijing and Tianjin, with 11.5 million people.
According to legend Guangzhou was a barren land with people who despite hard work were suffering from famine more than two centuries ago. One day five immortals in five-color garments came riding on five rams, playing their legendary music. The rams held sheaves of rice in their mouths. The immortals left the sheaves of rice for the local people, gave blessings to the city and left. The rams turned into stone and the city became a rich and populous place. Guangzhou got the name of the City of Rams and the City of Ears. The 11-meter Five-Ram Statue erected on the top of Yuexiu Mountain is the landmark of Guangzhou.
Similarly,Baiyun Mountain attracts over 20 million visitors every yearand is a sub-range of Jiulian Mountain Ranges of Guangdong. Guangzhou Baiyun International Airport is said to be one of the busiest international airport of China hosting more than 200 airlines each day.
Sun Yat-sen Memorial Hall, situated on the southern slope of Yuexiu Hill, attracts tens of thousands of tourists visiting Guangzhou. A bronze statue of Sun Yat-sen was set up in 1956 in front of the memorial hall.
Guangdong Provincial Museum is another attraction of Guangzhou. Facts of history, art and nature resources, historical relics of the calligraphy, paintings, pottery and porcelain articles, ancient animal specimens and biggest fossil of sea lily are exhibited in the museum.
Likewise,Guangzhou Chimelong Holiday Resort consists of Chimelong Paradise, the Xiangjiang Safari Park, the Water Park, the International Circus, the Crocopark, and the Golf Center.
The most important heritage – Pearl River is considered a life line of Guangzhou and visitors enjoy the night scenery and natural beauties during Pearl River night cruise.