Guizhou – southwest of China In Pictures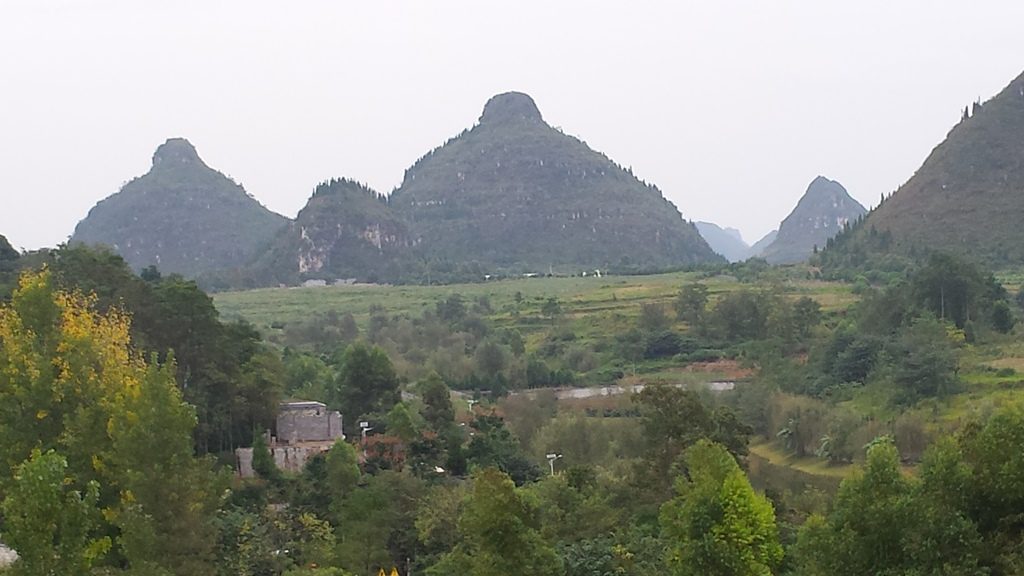 TravelBizNews Correspondent —
Guiyang,China : Guizhou Province, located in southwest China , welcomed 3.21 million tourists with a total tourism income of around 290 billion RMB ( $ 46 billion ) in 2014.
The Guizhou Provincial Government and Provincial Party Committee have set targets to construct more than 100 scenic spots and make the province a top tourist destination.
The total area of Guizhou is 176,000 sq. km with a population of 35.08 million. The province is a home of 17 ethnic minorities, mostly of Miao,Dong and Buyi nationalities.
According to the Guizhou Tourism Administration office, there are 3 world heritage sites, 3 National 5A scenic spots, 57 national 4A scenic spots, 18 national scenic spots, 9 national nature reserves, 22 national parks, 71 national key heritage conservation sites, 125 national intangible culture heritage sites and 356 star-rated hotels in the province.
The six Prefecture -level cities in the province are Guiyang, Zunyi, Liupanshui, Anshun , Bijie and Tongren , whereas the seven county –level cities are Qingzhen, Renhuai, Chishui, Kaili, Duyun, Fuquan and Xingyi besides three autonomous prefectures of Miao, Dong and Buyi ethnic communities.
The Qianxinan Buyei and Miao Autonomous Prefecture is located in the southwest of Guizhou province. With vast karst topography that consists of valleys, caves, waterfalls, underground rivers and stone forests, Qianxinan is recognized as a brilliant tourist gem in Southwest China . The capital of the autonomous prefecture is Xingyi City, which is over 300 kilometers from Guiyang and Kunming.
Guiyang is a modern plateau city which features "mountains inside the city, as well as a green belt and forest that surround the municipality". Being the capital city of Guizhou province and unique in its geographic location, Guiyang has developed a lot in recent years.
Guizhou Intangible Cultural Heritage Museum located in Guiyang is a model museum among the cultural museums in the world.
Huangguoshu Waterfalls scenic Area, a key national scenic area in the southwest of Guizho Province, is about 128km from the provincial capital of Guiyang City . It is one of the first national key scenic areas and the first 5A tourist attractions, and has won awards such as the "National Model Civil zed Scenic Area", "China's Most Popular Tourist Destiination," "The Most Gorgeous Place in China", "National Model Tourism Standardization Attraction" among others.
Huangguoshu Waterfall is 77.8 meters high and 101 meters wide, and it is the Asia's No. 1 waterfall. Visitors can appreciate it in six orientations –front, behind, left, right, up and down. In the scenic area, there are a lot of natural wonders. Such as Miniascape Garden, Shuilian Cavern, Rhinoceros Pond, Magnificent Waterfall, Snow Reflects Glow, Silver Rain Sprays on Golden Street. Water Curtain, etc., which add more charm to the Waterfall.
In the area of over 100 km2 covered by Huangguoshu Waterfalls, there are a lot of waterfalls which are created by different sizes, various styles and multiple shapes, and they constitute a huge Karst waterfall group.
Tianlong Tunpu Culture Scenic Area is a paradise for visitors to explore wonders, visit ancient sites and experience the ancient customs of local people.As the east gate of Anshun Tunpu Cultural Circle , Tianlong Tunpu Culture Scenic Area is over 60km from downtown Guiyang on the east and 28km from downtown Anshun on the west. At present, there are 1325 households with a population of 5,236.
Malinghe River Canyon Scenic Area is a State-level scenic area located at the juncture of Yunnan, Guangxi and Guizhou provinces in Xingyi city of Guizhou. It consists of the Malinghe River Canyon, Wanfenglin ("10,000-Peak Karst Forest") and Wanfeng Lake.
Situated on the middle lower reaches of Maling River, the Ten-Thousand-Peak Forest is a scenic area built on karst formations. It comprises east and west peak forests. Countless peaks stand together like a great troop.
Zhijin cave, situated in south bank of Liuchong river and 120 km away from capital Guiyang , is famous all over the world and belongs to high dry karst cave.
The Zhijin cave is 6.6 km long and the widest place is 175 m. More than 40 karst deposits, stone peaks, streams, intermittent ponds and lakes are found in the cave's interior part. Zhijin cave is listed in the Global Geopark Network by UNESCO this year.
( All these photos by Travelbiznews.com )
October 2015