Gulf countries to target Indian and Chinese tourists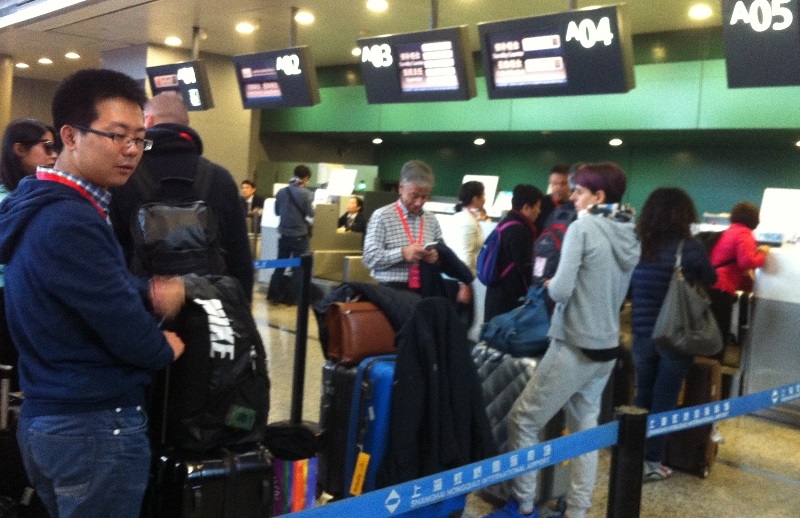 TravelBizNews Desk —
Dubai: Major tourism destinations in the Gulf Cooperation Council (GCC) will increase efforts to target Indian and Chinese inbound tourists, as regional and international guests from Europe continue to feel the acute financial pressures of the challenging global economy.
The findings were published by Colliers International at Arabian Travel Market, at Dubai World Trade Centre, during a seminar session entitled 'Capitalising on Experiential Travel: China & India Mega Source Markets'.
Already key markets for the region, China counts an average of 122 million outbound tourists annually and India contributes 22 million, with overseas spending calculated to be $252 billion and $15.4 billion respectively in 2015.
China's outbound tourism market is currently growing, on average, 6.7% year-on-year, while India's market posts average annual growth of 7%.
The trend is largely proliferated by increasing levels of personal wealth and a demand for experiential travel.
China is home to 1.4 million high net worth individuals (HNWI), with 146 million working class nationals, representing 19% of the working population, and 90 million urban blue collar workers. Counted together, they represent almost 29% of the population and are the most likely to travel.
India, meanwhile, is home to 433,000 HNWI, with 59 million considered urban middle and educated urban and 97 million counted as urban blue collar workers. Together, they represent almost 31% of the population that is eligible and likely to travel.
Filippo Sona, Director, Head of Hotels MENA region, Colliers International, said: "The growing middle class and cheaper flight options are transforming the outbound travel landscape for these two countries, with a combined 146 million passport holders."
Making a total of 12 recommendations concerning visas, accommodation, cultural sensitivities and marketing, the report advises GCC-wide multi-entry visas with similar principles to the Schengen Area; hotel welcome kits and signage in guests' native languages; promotion of cultural celebrations and festivals from each country; and targeted loyalty programmes.
According to the report, hotels should aim for a volume-driven strategy when tapping the combined Indian and Chinese market, creating culturally tailored experiences in order to boost their reputation in the guest's home market. For example, an understanding of Chinese social media is critical, as native sites such as Baidu and Weibo are favoured over TripAdvisor and Booking.com.
Colliers International also assessed the compatibility of key GCC destinations with four traveller types: Corporate, MICE attendees, leisure first-timers and experienced leisure travellers, for both Indian and Chinese visitors.
The UAE scored the highest level of compatibility for both nationalities thanks to its blend of modernity and culture, strong trade ties with both countries and growing airlift between major cities.
In both Dubai and Abu Dhabi, India was the top performing source market in 2016. In Dubai, 1.8 million nationals arrived last year compared to 1.6 million in 2015 and in Abu Dhabi, which welcomed a record-breaking 4.4 million visitors in total in 2016, 323,388 were Indian. According to the figures from Abu Dhabi Tourism and Culture Authority, this marked an increase of 15% on 2015.
Chinese visitor numbers to Dubai were also strong, with 540,000 Chinese arrivals in 2016, up from 450,000 in 2015, cementing the country's place as a top 10 source market for the emirate.
In Abu Dhabi, plans to attract 600,000 Chinese tourists a year by 2021 would represent a 265% increase on the figures recorded for the first nine months of 2016, according to data from the emirate's Tourism and Culture Authority.
Oman, which demonstrated the highest compatibility with corporate arrivals, welcomed 299,568 Indian tourists to the Sultanate in 2016. Numbers increased 17% in 2015 compared to 2014 and, over the last five years, Oman has seen an increase of 60% in the number of arrivals from India.
Capitalizing on its breath-taking scenery, Oman is also working to promote itself as a wedding destination to tourists from West Bengal and Kolkata.
In Qatar, Indian visitors enjoyed a higher compatibility across all four visitor types, with the country now the second largest source market after Saudi Arabia. Numbers are expected to grow in line with the launch of several high-profile sport and leisure attractions over the coming years.
For Chinese visitors, initiatives such as the Qatar China 2016 Year of Culture helped boost the profile of Arab states in domestic Chinese markets, with arrivals to Doha from Asia and Oceania totaling 342,976 in the first half of last year.
Gulf Cooperation Council (GCC)is a regional intergovernmental political and economic union consisting of Bahrain, Kuwait, Oman, Qatar, Saudi Arabia, and the United Arab Emirates.
The 24th edition of the show welcomed over 2,600 confirmed exhibitors – with 100 exhibiting for the first time – representing more than 150 countries, across 65 national pavilions.
April 2017