Harper Kuta Bali Hotel celebrates anniversary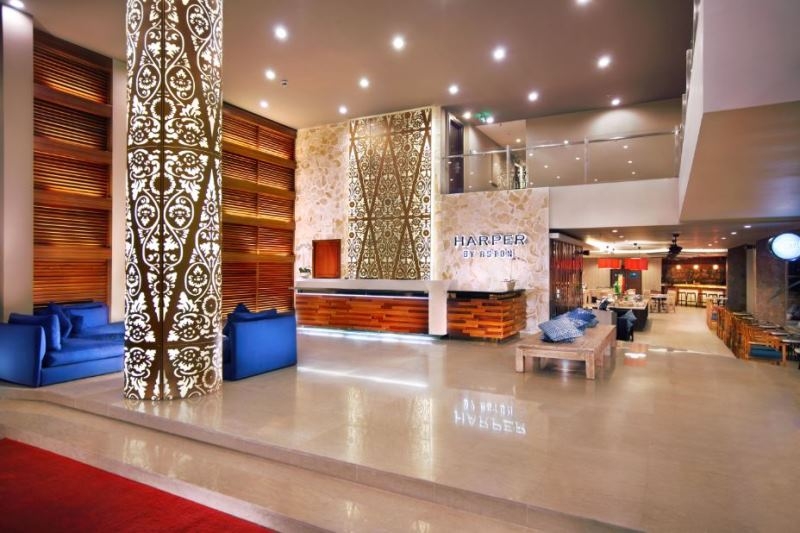 Bali : Since 29 July 2013, the first time Harper Kuta Bali Hotel opened its doors to public, it has served the guests with high service quality in the hospitality industry. Harper Kuta is the first Harper Hotel by Archipelago International (formerly Aston) .
Two years of excellence has been maintained by over the last 2 years, the hotel has received numerous accolades which include TripAdvisor 2015 Certificate of Excellence, Booking.com Exellence Guest Review Awards 2014, and Agoda Customer Service Award 2014.
As part of its corporate social responsibility initiatives, Harper Kuta Bali hotel held blood donation. "Harper Kuta Bali Hotel is the first Harper Hotel by Archipelago International (formerly Aston) and the hotel has accommodated more than 160.000 guests from around the world for the past 2 years. It has retained its place as one of the favorite hotels in Kuta, even in the face of increased competition from other four-star hotels ". said David Priambowo, General Manager of Harper Kuta Bali Hotel.
Harper is the brainchild of Archipelago International, an Indonesia based hotel operator with Hawaiian roots and an underlying portfolio of more than 150 Hotels and Resorts. Modern, yet infused with rustic charm, Harper Hotels convey a residential feel and a balanced functionality, offering unobtrusive service and never ending innovation – hotels for astute travellers who value individualism and character.
Archipelago International is one of Indonesia's leading hotel operators with an underlying portfolio of 100 hotels and 14,000 rooms. As a continually expanding brand, Archipelago International has a development pipeline exceeding 95 properties in Indonesia, the Philippines and Malaysia. -HarperHotels.com July 31, 2015