India, China top tourism source markets, Tourist arrivals up in Nepal 2016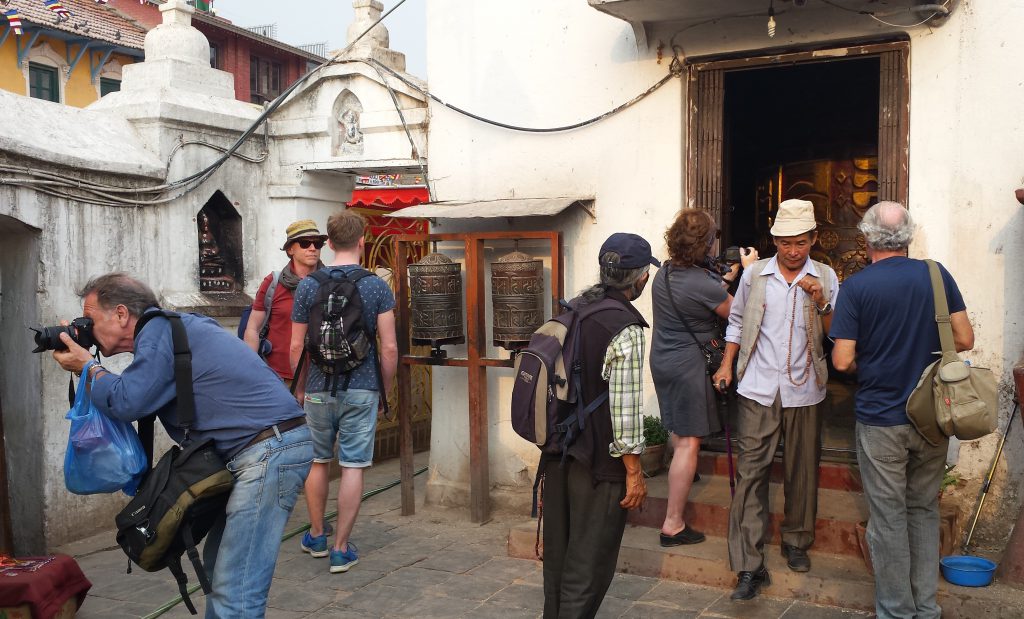 Travel BizNews Report —-
Kathmandu: A total of 729,550 foreign tourists visited Nepal in 2016, nearly 40 percent more than the tourist arrivals in 2015. The arrivals figure does not include tourists entering from Rasuwagadhi in Nepal-China border and Indian tourists entering from different check points of Nepal -India border.
Nepal welcomed 790,118 foreign tourists in 2014 and 538,970 tourists in 2015. The tourist arrival in Nepal in 2014 was 585,981 tourists by air and 204,137 via land routes. A total of 405,995 tourists visited Nepal by air and 132,975 via land routes in 2015.
The tourist arrival decreased in 2015 due to devastating earthquake of April 25 , 2015 and four and half month long Indian blockade against Nepal.
Two neighboring countries India and China are the two major tourism source markets for Nepal since the last few years.
According to the Department of Immigration, a total of 118,249 Indian tourists visited Nepal via air route in 2016, whereas 104, 005 Chinese tourists visited Nepal last year. The Chinese tourist arrival includes 80,553 via air route and 23,452 from land route of Rasuwa check point in Nepal – China border.
The top 10 countries in terms of tourist arrivals in Nepal in 2016 are India, China, Sri Lanka, United States, UK, Thailand, Myanmar, Australia, South Korea and Germany.
The tourist arrivals by air was 40,260 in January , 58,871 in February , 74,494 in March, 58,262 in April , 44,728 in May , 36,897 in June , 46,160 in July , 64,386 in August , 72,720 in September , 87,326 in October , 71.040 in November and 74,406 in December of last year.
The four months from September to December are considered peak season in terms of tourist arrivals in Nepal.
As Nepal's tourism is recovering this year, the tourist arrival is expected to increase in 2017.
Tourist arrival – 2016
India – 118,249,
China – 104,005
Sri Lanka – 57,521
USA – 53645
UK – 46,295
Thailand – 26,722
Myanmar – 25,769
Australia – 25,507
South Korea – 25,171
Germany – 23,812
January 11 , 2017