International tourism organizations condemn Spain attacks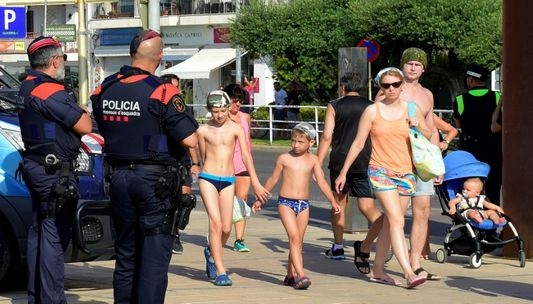 Madrid / London : World Tourism Organization (UNWTO) and the World Travel & Tourism Council (WTTC) have condemned the heinous attack perpetrated in the city of Barcelona and expressed heartfelt condolences to the families and friends of the innocent victims and to the people and government of Spain.
"We are deeply saddened by this act of terror and the tragic loss of innocent lives. In these difficult times, our thoughts are with the families and friends of the victims" said UNWTO Secretary-General, Taleb Rifai.
"This is again a cowardly attack against all of us and a strong reminder that we need to be united, as an international community , in fighting these forces of darkness and all acts of terror", he added expressing UNWTO's full solidarity with Spain, headquarters of UNWTO, and its people.
Similarly, Gloria Guevara, President & CEO, WTTC, said: "I am extremely saddened to hear about these callous attacks in Spain, my heart goes out to the victims, their friends, and families. Barcelona and Cambrils are two beautiful and strong tourist spots. The Travel & Tourism sector offers its full support to all those impacted – destinations, Spain, and its people – as it is going through these difficult times."
Meanwhile, Spanish police extended the search for the man who killed 13 people in Barcelona by ramming a van into crowds.
The manhunt for the suspected driver in the Las Ramblas terror attack that took place in Barcelona last week has been extended across Europe.
Police are searching for 22-year-old Moroccan national Younes Abouyaaquoub, who has been on the run since the attack on August 17 that claimed the lives of 13 people and injured more than 100.
AFP adds –
The attacks in Catalonia may hit tourist numbers, but the recent experience of other European countries hit by jihadist violence suggests it will likely be brief, industry experts said.
Cancellations, early departures, fewer reservations: the impact of a terror attack on an European city can last from three to six months, said tourism professionals.
The World Tourism Organization said last month that international arrivals to Europe rebounded by 6 percent in the first four months of the year "as confidence returned to some destinations that were impacted by security incidents".
Tourism accounts for 11 percent of Spain's economy, and has been a key component in helping fuel the country's rebound in recent years.
Barcelona, the top city in international tourism in the world's number two most visited country, according to market research firm Euromonitor International, welcomed 7.6 million tourists last year.Most of the visitors came from Britain, France and Italy.
Aug. 2017