Interview – UNWTO: Why the World is Looking to the East ?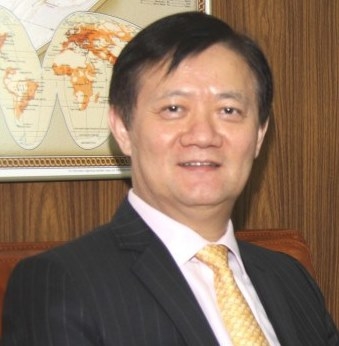 Leisure and MICE travel are more than economic drivers for Asia Pacific. They represent an opportunity for this region to emerge as a global leader in policy and innovation. Mr. Xu Jing, regional director for Asia and the Pacific at the World Tourism Organization (UNWTO) reveals his biggest concerns and greatest hopes.
The MICE industry is being positioned as a major driver of tourism in Asian and Pacific nations. What are some best practices we can look to as guidelines? Where do you see room for improvement?
Asia and the Pacific destinations can further leverage the meetings industry as this is a growing segment due to Asia's economic boom and increased trade and business relations among Asian countries. The meetings industry brings in not only higher spending but also opportunities in exchanging know-how.It is noteworthy that Asian DMOs and DMCs are generally well-geared to tap meetings industry demand and may even be an example to the rest of the world in this field. UNWTO's research on visa facilitation shows that Asia is taking the lead — a factor that will certainly facilitate the further expansion of meetings industry in the region.
With regard to the ASEAN Economic Community, what do you hope will be achieved by the end of 2015? What goals do you think will require more time to develop?
I hope that the ASEAN will continue to work closely together in introducing an ASEAN Common Visa, an initiative that was decided upon by the ASEAN Tourism Ministers at the 2011 ASEAN Summit in Jakarta, Indonesia. Achieving this envisioned multi-destination visa will improve social integration and regional cooperation as well as nurture tourism demand, resulting in increased investments, regional growth and job creation.
The recent devastation in Nepal sheds light on the important topic of duty of care. What can Asia Pacific governments take away from this tragic event to help ensure that visitors are protected as much as possible?
Governments must ensure that the protection of tourists is an integral part of any national emergency plan. UNWTO supports tourism crisis-management efforts at national level, focusing on both the establishment of effective crisis management systems (CMS) and improvement of existing CMS and we always highlight the high importance of integrating travel and tourism into national emergency structures and procedures.
When considering developing nations and community development, do you anticipate tourism as the solution toward economic self-reliance? Or is tourism meant to be a stepping stone toward diverse industries?
Tourism usually operates in tandem with other sectors, such as agriculture, transportation and creative industries to name a few. Tourism may not be the end-all solution but the cog in the wheel with spokes spreading to a multitude of interrelated sectors.With regards to community development, this is indeed a priority of UNWTO that goes hand in hand with sustainability as tourism's many benefits – income generation, education and increased capacity- should trickle down to all members of the local community.
As the UNWTO Regional Support Office for Asia and the Pacific is based in Osaka, what are some economic lessons we can take from Japan in terms of cultural heritage tourism?
Japan is blessed with natural and cultural heritage, with as many as 18 UNESCO World Heritage Sites. As these heritage sites are natural tourism draws, preserving their outstanding values should be a priority, and in this regard Japan has in place an excellent initiative tied in with UNESCO wherein finance projects are aimed at preserving and restoring its monuments, sites and archaeological remains inscribed on the World Heritage List.
Can you share some of your greatest concerns about the rapid growth of travel and tourism within the Asia Pacific?
Our primary concern is sustainability. Economic success cannot come at the cost of social or environmental degradation and we are happy to see that destinations in the region are increasingly aware of this challenge. As an example China is hosting six Sustainable Tourism Observatories under the auspices of UNWTO and we trust these will expand to other Asian countries in the future. – Pataconversations.com , July 2015
.