ITB Berlin – Slovenia is Convention and Culture Partner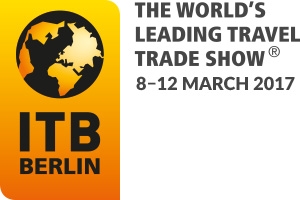 TravelBizNews Bureau —
Berlin : Cities of culture and the country's colourful history will be the focus of the ITB Berlin Convention. Slovenia is the Convention and Culture Partner of ITB Berlin 2017.
Slovenia will be showcasing its cultural and natural attractions to trade visitors at the world's leading travel trade show at the ITB Berlin Convention . Slovenia is promoting sustainable tourism and activities in nature. This year the capital Ljubljana received the European Green Capital Award.
Slovenia is a European mixture of different landscapes: the Alps, the Adriatic and the Pannonian Basin. The many natural attractions and historical influences from the Roman Empire, the Habsburg Monarchy and the Balkans have contributed to a flourishing cultural environment in Slovenia . Tourism in this country, which became independent only 25 years ago, currently accounts for around 12 per cent of GDP.
"With Slovenia we are delighted to have secured a young and emerging country as the Convention & Culture Partner in 2017", said David Ruetz, head of ITB Berlin. "As a country that blends so many different cultural influences it has developed its own unique character which is fascinating more and more tourists. We are convinced that by taking part in ITB Berlin Slovenia will gain an extra boost."
"Slovenia is Europe in miniature", said Majda Rozina Dolenc, director of the Slovenian Tourist Board. "We are an example of how, as a small country, it is possible to strategically expand in the global tourism market by promoting quality and sustainability. ITB Berlin is an important platform for showcasing our country to a broad international audience."
ITB Berlin 2017 will take place from 8 to 12 March. ITB Berlin is the global travel industry's leading trade show. In 2016 a total of 10,000 companies and organisations from 187 countries exhibited their products and services to 180,000 visitors, who included 120,000 trade visitors.
Sept. 21 , 2016