ITB Berlin to host events of bloggers from 15 countries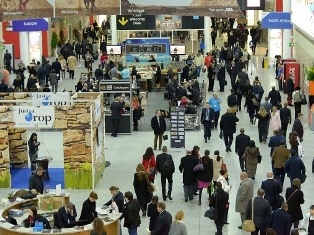 Berlin- Bloggers have become an established part of the tourism industry. More and more companies are exploiting the wide-ranging impact of travel blogs in order to target customers. ITB Berlin will be hosting numerous events where trade visitors, exhibitors and international travel bloggers can meet.
The workshops, discussion rounds and lectures taking place at the eTravel World and the ITB Berlin Convention will provide networking opportunities for exhibitors and bloggers. ITB Berlin expects that some 300 bloggers from 15 countries will attend the event, an increase of around one-third compared to last year.
This year's ITB Bloggers Speed Dating event will be taking place for the second time. The ITB Bloggers Speed Dating event will not only provide hotels and tourism destinations such as Australia, Finland, Florida, Kenya, Jordan and Portugal with a platform for meeting travel bloggers from around the world, but a number of federal States such as Lower Saxony and Thuringia as well. The aim is to show exhibitors new possibilities for marketing their products and services.
At ITB Berlin this year's supporting programme of events will feature around 40 events organised by and involving bloggers. Corporate social media managers often face many challenges when working with bloggers. The German National Tourism Board has organised a workshop that will illustrate the opportunities and risks involved in working together and will highlight options for generating content and traffic.
Managers at hotels and destination tasked with evaluating their internet ratings can find out more at the workshop organised by Claudia Gunkel, a social media analyst and consultant. Rating portals have long established their place in the tourism industry. The importance of blogs, forums and communities is growing all the time.
ITB Berlin is cooperating with leading bloggers' organisations: the Professional Travel Bloggers Association (PTBA), Reiseblogger-Kollektiv, Traveldudes and the platform for German-speaking travel bloggers (PDRB). ITB Berlin 2014 will be held on March 5 – 8 this year.