Japan celebrates National Day and 82nd birthday of Emperor Akihito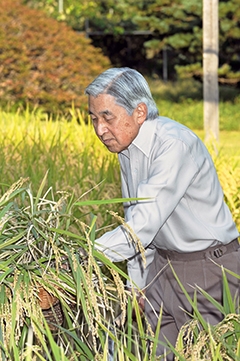 Travelbiznews Report —
Kathmandu: Vice-President Nanda Bahadur Pun highly evaluated multilateral cooperation of Japan to Nepal since the establishment of friendly relations between the two countries.
Vice- President Pun, addressing a ceremony to celebrate the Birthday of His Majesty the Emperor Akihito and Japan's national day , wished good health of the Emperor of Japan and prosperity of the Japanese people on behalf of Nepal government .
Ambassador of Japan to Nepal Masashi Ogawa hosted a reception to celebrate the 82nd auspicious Birthday of His Majesty the Emperor Akihito at his official residence on Friday (Dec.4).
On the occasion, Ambassador Ogawa said that the bilateral relation has been strengthening between Japan and Nepal since long.
'The Emperor Akihito and Empress Michiko (the then Crown Prince and Crown Princess) visited Nepal in 1960 and 1975.The relationship has been consolidated further by high level visits to both the countries, ' he added.
Japan ,welcoming the adoption of Nepal's new Constitution through its Constituent Assembly recently , congratulated the people of Nepal and wished to see Nepal's political stability ,peace , progress and economic development under the new Constitution.
"Japan, as a true friend of Nepal, will continuously assist Nepal as much as possible toward realization of a better reconstruction of Nepal," Ambassador Ogawa said.
Japan has also expressed its deep concern on the problems faced by Nepali people in recent months. "The fuel shortage is also preventing post-earthquake relief community including the international organizations from effectively conducting their humanitarian activities towards the earthquake affected areas."
Emperor is the symbol of the nation and the national unity in Japan and the day is also celebrated as the National Day of Japan. Emperor Akihito turns 82 years on December 23, 2015.
Nearly four hundred dignitaries, including Vice-President Nanda Bahadur Pun, ministers, politicians, ambassadors and heads of international organizations in Nepal, MPs , high ranking government officials and personalities of different sector of Nepali socio-economic life attended the reception .
Dec.4 , 2015