Japan extends grant aid for Nepal's aviation safety facilities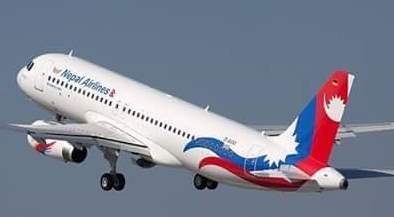 Travel BizNews —
Kathmandu : Japan extended grant assistance of Japanese Yen ¥1,752,000,000, equivalent to Nepalese Rs 1,832,000,000 to Nepal for the implementation of two different ODA projects this year.
In celebration of the 60th anniversary of the establishment of diplomatic relations between Japan and Nepal, Ambassador of Japan to Nepal Masashi Ogawa and Secretary of the Ministry of Finance Lok Darshan Regmi exchanged two separate notes today on behalf of their respective Governments.
Similarly, Jun Sakuma, JICA Chief Representative and Joint Secretary at Finance Ministry Dr. Baikuntha Aryal exchanged two separate sets of grant agreements for smooth implementation of the Projects.
Under the first note, Japan intends to extend a total of ¥1,452,000,000 for improvement of aviation safety facilities in major airports of Nepal.
According to a statement issued by Japanese embassy in Kathmandu today , the Project will install a Localizer (LOC) with Terminal Distance Measuring Equipment (T-DME) at Tribhuvan International Airport (TIA); install VHF Omni-directional Range/Distance Measuring Equipment (VOR/DME) at Chadragadhi and Dhangadhi Airports; install VOR/DME Test Rack at the Navigation Aid Maintenance Section at Sinamangal, Kathmandu; supply and replace equipment to enhance capacity at the Civil Aviation Academy, Sanothimi, and install other necessary equipment, such as Runway Threshold Identification Lights, Runway Threshold and End Lights, Runway Edge Lights, and Solar Power Supply Systems at Lukla, Jomsom, Jumla, Rara and Simikot Airports to improve aviation safety facilities in Nepal.
" The number of flights that can land with precision by using the LOC at TIA will be increased; the number of flights that can fly to the designated airports by utilizing VOR/DME will be increased, and the runway usability factor for big aircrafts at TIA will be improved after the completion of this Project. The aviation safety will be significantly enhanced at the eight selected airports. "
Under the second notes, Japan has extended grant assistance for implementation of the School Sector Development Program (SSDP).
On the occasion, Ambassador Ogawa noted that Japan has been extending Official Development Assistance (ODA) to Nepal since 1969 for socio-economic development of Nepal.
This year, Japan and Nepal are celebrating the 60th anniversary of establishment of diplomatic relation between the two countries.
Ambassador Ogawa expressed his confidence that the objectives being envisaged by these projects will be achieved; thereby further strengthening the existing cordial relationship of friendship and cooperation between the people of two countries.
Meanwhile, Japanese State Minister for Foreign Affairs Nobuo Kishi discussed issues of mutual interest with high-ranking officials during his stay in Kathmandu.
State Minister for Foreign Affairs Nobuo Kishi is in three day visit to Nepal to attend the special ceremony organized to mark the 60th anniversary of the establishment of diplomatic relations between the two countries.
Aug. 31 , 2016