Kathmandu, Kabul ,Islamabad among world's 10 worst airports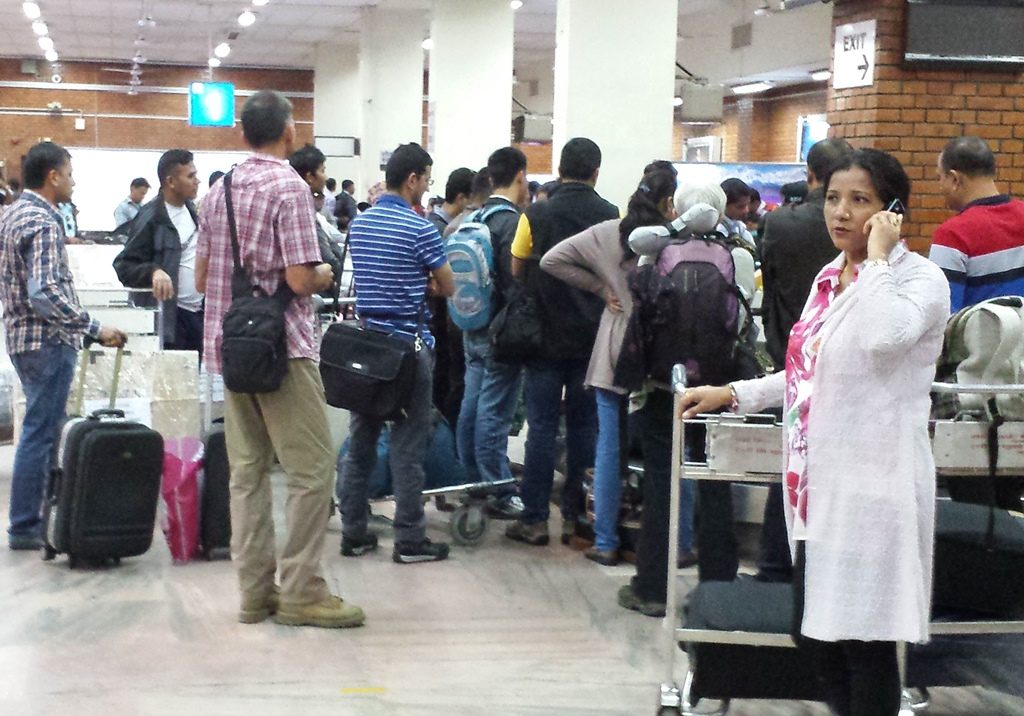 TravelBizNews —
Kathmandu: Kathmandu's Tribhuvan International Airport, Kabul's Hamid Karzai International Airport and Islamabad's Benazir Bhutto International Airport feature in the list of world's 10 worst airports of 2015.
According to the travel site Sleeping in Airports, the top three worst airports in the world in 2015 are Nigeria's Port Harcourt international airport, Saudi Arabia's King Abdulaziz international airport at Jeddah, and Kathmandu's Tribhuvan International airport.
SleepingInAirports conducts a survey asking travellers to rate their airport experiences based on the services and facilities available within the terminal, cleanliness, customer service, comfort and their overall airport experience every year.
"Looking worldwide, there are a lot of airports that didn't quite make the grade. Those that top our charts for worst airports in the world collected the most negative feedback from voters over the past year. These airports fall flat in terms of providing any kind of enjoyable overall airport experience. Instead, they're dirty, uncomfortable, unfriendly and lack the most basic of services and amenities. They elicit passionate critiques from those who visit them, and countless warnings for future travellers to avoid these places at all costs," the site says.
The site comments on Nepal's only international airport – "Though Nepal's only international airport gathered ample criticism over the past year, it is important to remember that the country itself has been under considerable pressure. In March 2015, a Turkish Airlines flight overshot the runway and skidded off the tarmac, closing the runway for several days. '
More severely, in April 2015 a devastating earthquake hit the country. The airport struggled to repair their sole runway and restore a flight schedule amidst a national emergency in an already struggling nation.
"Given this, voters had understandably poor experiences at the airport, particularly within the domestic terminal. Said to resemble a bus station, the terminal is most remembered for the poor state of its restrooms. The good news is that Kathmandu is currently re-building the much-loathed domestic terminal. "
Uzbekistan's Tashkent international airport, Simon Bolivar international airport of Caracas, Venezuela and Toussaint Louverture international airport at Port au Prince, Haiti are the fourth , fifth and sixth worst airports respectively..
Kabul's Hamid Karzai international airport , Vietnam's Tan Son Nhat international airport in Ho Chi Minh City , Islamabad airport and Beauvais-Tille international airport of Paris are among the world's worst airports in 2015.
This year's survey, which asked fliers to identify the world's worst and best aviation terminals, attracted 26,297 qualifying responses.
Worst airports of 2015
1. Port Harcourt International Airport (Nigeria)
2. King Abdulaziz International Airport (Jeddah, Saudi Arabia)
3. Tribhuvan International Airport (Kathmandu, Nepal)
4. Tashkent International Airport (Uzbekistan)
5. Simon Bolivar International Airport (Caracas, Venezuela)
6. Toussaint Louverture International Airport (Port au Prince, Haiti)
7. Hamid Karzai International Airport (Kabul, Afghanistan)
8. Tan Son Nhat International Airport (Ho Chi Minh City, Vietnam)
9. Benazir Bhutto International Airport (Islamabad, Pakistan)
10. Beauvais-Tille International Airport (Paris)
Oct.2015