Laos aims to welcome 6.2 m tourists , " Visit Laos Year – 2018 " launched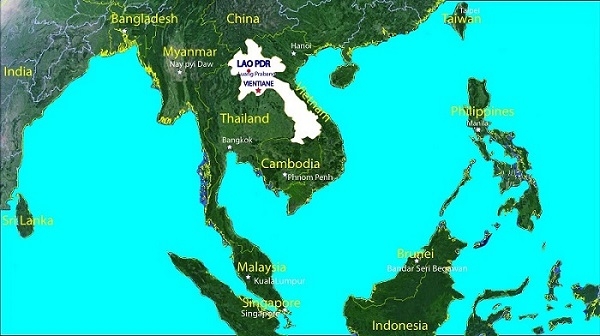 TravelBizNews Desk —
The South-east Asian country Laos has officially launched "Visit Laos Year 2018 'to attract more tourists. Laos aims to welcome 6 million tourists next year.
The theme of the year is "Visit Laos, Experience the Diversity of Nature and History."
Laos will organize 18 main activities in provinces across the country during the Visit Laos Year – 2018. The activities include New Year Festival of the Khmu ethnic group, City Pillar Festival of 10 ethnic groups, Stupa Festival, Ethnic Festival, Kapok Flower Festival, Elephant Festival, Vat Phou Temple Festival, Boat Racing Festival, ASEAN Cycling Club, off-road motorbike racing, off-road car racing, and mountain climbing among others according to a statement issud by TourismLaos .
"Visit Laos Year – 2018 will also contribute to the pursuit of the sustainable development goals the United Nations has adopted. The Lao government has actively developed and promoted tourism, which has resulted in increased tourist arrivals in the country year by year," Deputy Prime Minister of the Lao PDR and Chairman of the National Organizing Committee for the Visit Laos Year Sonsay Siphandone said recently in Laos.
"Tourism has also boosted investment in infrastructure development such as roads, airports, harbours, telecommunication systems, electricity, water supply and others, creating jobs for local people in the service and production sectors, especially agricultural and handicraft production for sale to visitors, boosting cash flow and distributing income to local and remote communities," he added.
A total of 737,208 foreign tourists visited Laos generating US$113 million in 2000. Foreign tourists visiting Laos increased to 4,684,429 generating US$ 725 million in 2015.
Foreign tourist arrivals is estimated to increase to 6 .2 million, generating US$ 993 million by 2020.
The Laos previously organized Visit Laos Years in 1999-2000 and 2011-2012 to promote, and encourage more domestic and foreign visitors to spend their vacations in Laos.
Nov . 2017