Lumbini Peace Marathon 2018 to promote Nepal tourism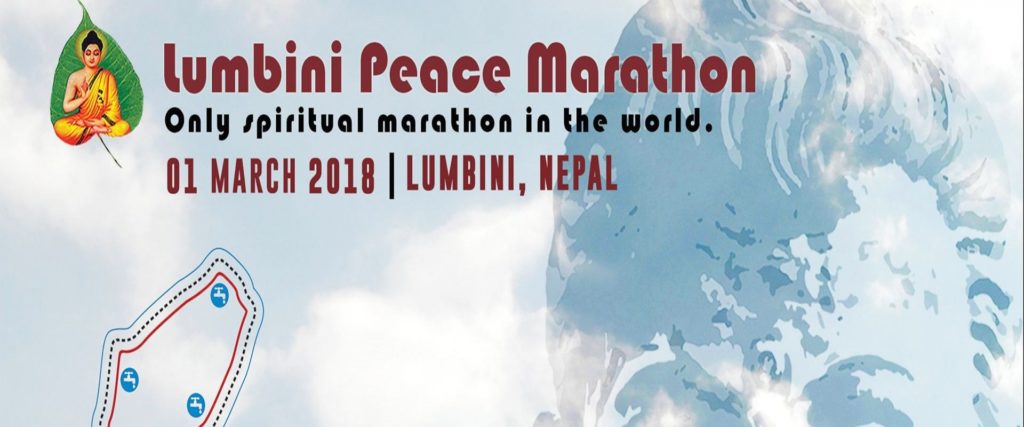 TravelBizNews —
Kathmandu: The 4th Lumbini Peace Marathon will be held in Lumbini – the birthplace of Lord Buddha – on March 1, 2018.
Patron of Lumbini Peace Marathon Bikram Pandey said  the event aims to promote tourism in Lumbini-Kapilvastu region through spiritual sports marathon.
"Once the international airport in Bhairahawa comes into operation, the number of visitors is expected to grow by leaps and bounds. This marathon will help to bring more tourists to Lumbini," he said at the press meet jointly organized by Lumbini Peace Marathon and Adventure Sports Nepal here today.
Olympian Baikuntha Manandhar, race director of the event, said that Lumbini Peace Marathon is not just a sporting event but a tool to promote Lumbini in the world tourism map.
Similarly, Shikhar Pandey, event manager, said that  250 runners are expected to participate in the marathon. "Around 25 runners from countries like China, India, and Australia, among others, have already confirmed their participation," he added.
A spiritual marathon like the Lumbini Peace Marathon, which follows the footsteps of Lord Buddha to his hometown of Kapilvastu, his palace in Tilaurakot and his birthplace in Lumbini, gives runners a chance to experience an aura of spiritual enlightenment that other traditional marathon lacks, according to a statement issued by the organizers.
There will be three categories in the marathon- full marathon of 42.195 km, half marathon of 21 km, and student/general category of 5 kilometer.
The marathon route follows the footsteps of Buddha and passes through Mother Mayadevi Maternity Route and the land of Three Buddhas.
The marathon will begin from Kudan and passes through Gotihawa, Kaplivastu, Banganga, Tilaurakot Palace, Niglihawa, Arorakot and Dohani before concluding at Lumbini Peace Garden.
Feb. 5 , 2018