National Geographic Travel and Frommer's name best destinations to visit in 2017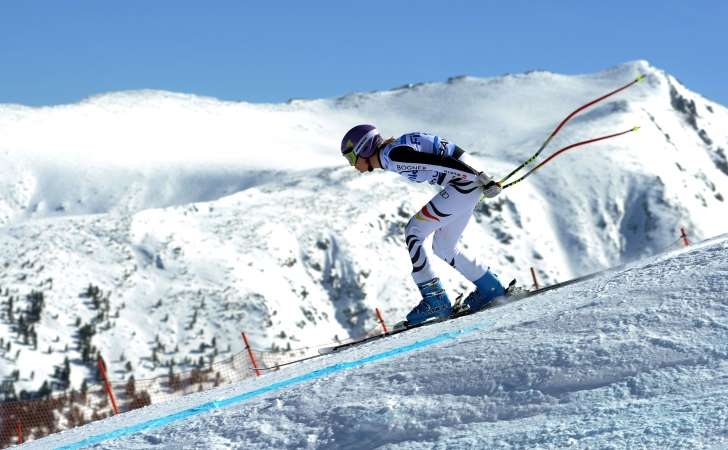 Paris ( AFP ) : From the wintry fairylands of Russia and old Quebec City, to sun-soaked escapades in Tonga and Sri Lanka, National Geographic Travel has curated a list of the best winter trips of 2017.
On their list of top 10 places to visit this season, editors go beyond perennial favorites such as Florida and the ski slopes of Vail or Whistler Blackcomb to offer up travel ideas that include the beaches of Sri Lanka and the budget-friendly ski hills of Bulgaria.
If you're looking for some travel ideas this winter, consider some of these destinations recommended by the experts at Nat Geo Travel:
Quebec City for holiday cheer
With fairy lights adorning every doorway and tree, old cobblestone streets and Chateau Frontenac looming large at every turn, Quebec City whisks visitors to the bygone era of Dickensian Christmases of the old world. The city also hosts the largest winter carnival of its kind in the world, which this year takes place January 27 to February 12.
St. Petersburg, Russia for winter lovers
The city's architecture is stunning to begin with, but add a layer of soft powdery snow to the peaks of the ornate Cathedral of the Resurrection of Christ, the Winter Palace and the Hermitage and the city transforms into a living fairy tale, frozen in time. "Add ice on the Neva River (and on dozens of smaller frozen rivers and canals), and the winter scene is downright magical."
Bansko, Bulgari for sport aficionados
Skiers on tight budgets will want to consider the slopes of Bansko, Bulgaria, one of the best bargain winter sports destinations in Europe. But don't expect black diamond runs or the glitz of Zermatt, caution editors, as the budget-friendly option is a no-frills, low-cost experience.
Galle, Sri Lanka for the warm weather
The Dutch colonial town of Galle in Sri Lanka may not be top of mind for beach goers, but the palm-fringed town on the Indian Ocean makes for an ideal base for surf and sand day trips, point out Nat Geo Travel editors.
Tucson, Arizona for food
While Arizona may be known for its golf, spas and resorts, according to Nat Geo Travel the popular winter tourist destination is also a hotbed of good, cheap, local eats. Think Sonoran dog, a bacon-wrapped hot dog stuffed in a roll and smothered in pinto beans, salsa, onions, tomatoes, mayonnaise and mustard. Travelers on a budget will eat well if they like Mexican fare, with no shortage of taquerias and diner fare.
Tonga for the adventure
Located between Fiji and New Zealand, the island of Tonga is expensive to reach for US travelers, but cheap to explore. Adventure seekers looking to escape civilization can look forward to jumping off shipwrecks, swimming in an underground lake and discovering pristine beaches and coral atolls.
Frommer's releases picks for the best destinations to visit in 2017
Travel experts at Frommer's have released their picks for the top destinations to visit in 2017, a list of 17 honorees singled out for enjoying a booming resurgence, for becoming an emerging destination or for marking a milestone anniversary.
The list highlights 17 destinations around the world that span North America, Europe, and the Middle East. Here's a look at some of the places that made the Frommer's honor roll for 2017.
Montreal, Quebec
While Canada fetes its 150th anniversary next year, 2017 will also mark Montreal's 375th birthday, in what's sure to make the city "party central" for much of the year, says Frommer's. A total of 175 events are planned over the next 12 months, including multimedia light shows and the premiere of a new opera based on music from Pink Floyd called "Another Brick in the Wall."
Nashville, Tennessee
Editors at Frommer's point to the city's dynamic dining landscape, legendary music scene and college town vibes for inspiring an estimated 85 people to move to the city a day. Visitors will also want to bookmark August 21 on their calendar, when the city becomes the only US city in direct viewing line for the solar eclipse.
Paris, France
In the aftermath of the terror attacks that besieged the city in 2015, the crowds have thinned, making traditionally one of the most visited tourist destinations in the world far less crowded. In fact, with hotel occupancy rates down 30 percent and a competitive currency exchange between the euro and the US dollar, "Paris is suddenly affordable" and its high temples of gastronomy no longer merely pipe dreams.
Sulawesi, Indonesia
Indonesia is not just Bali. For travelers who've already done Bali and bought the T-shirt to prove it, editors recommend checking out the island of Sulawesi, home to verdant rice paddies, mountains, beaches and forests that hold the world's smallest monkeys.
Karasjok, Norway
The year 2017 is predicted to be the peak of an 11-year cycle for Northern Lights watching. And for the best view of the celestial light show, editors recommend hitting up Karasjok in Norway, an area that's void of light pollution and offers a higher chance of clear skies thanks to its inland location.
Doha, Qatar
Long overshadowed by its flashier neighbors Dubai and Abu Dhabi, Doha is hoping to squeeze into the Middle East's tourism market with expansion projects that will improve city infrastructure, bring a state-of-the-art subway system to the city and build new bridges. At least 14 new hotels are expected to open in 2017 alone. Aside from Pearl Qatar, the artificial island that houses luxury hotels, residences and retail spaces, the city is also working to become a cultural destination, with the Museum of Islamic Art, opera house and Souk Waqif, a traditional marketplace.
The other destinations to make the list include San Francisco and the Bay area; Bermuda; The Pantanal; The Mississippi River; The Panama Canal; Nan Madol, Micronesia; Volcanoes National Park, Rwanda; Martin Luther's Germany; Katahdin Woods and Waters, Maine; Fatima, Portugal and Haida Gwaii, British Columbia, Canada.
Dec. 15 , 2016