Nepal Airlines to buy two wide-body Airbus A330-200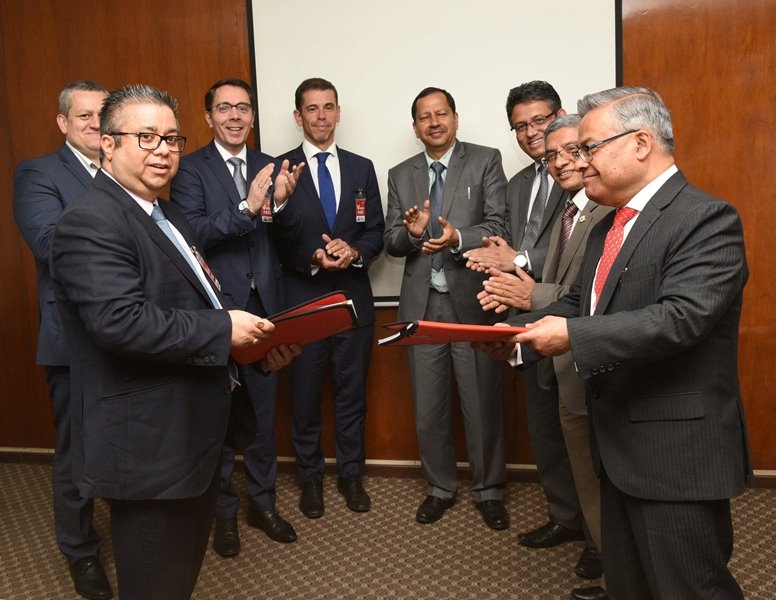 TravelBizNews —
Kathmandu: Nepal Airlines Corporation (NAC) signed an agreement with the American company AAR-Corporation to purchase two wide-body Airbus A330-200.
Managing Director Sugat Ratna Kansakar and Deepak Sharma signed the deal on behalf of NAC and AAR Corporation respectively on April 7.US-based AAR Corporation is the supplier firm of Airbus.
According to a statement issued by NAC , the supplier company AAR-Corporation will provide NAC two wide-body Airbus at a price of USS 209.6 million (around Rs. 22 billion NRS ) at the base price of 2016.
The supplier will deliver the first A330-200 Airbus by April 2018 and the second in May. The planes, manufactured by the European Airbus Company, will have 250-280 seats.
Nepal Airlines plans to operate new wide-body Airbus to South Korea, Japan, Australia, Saudi Arabia and China.
The NAC would have five planes to operate on international routes after arrival of two wide-body Airbus by 2018.At present, the NAC owns two narrow-body Airbus A320-200 and one Boeing 757-200 to fly to eight destinations.
The NAC plans to take loan from the Employees Provident fluid (EPF) to purchase the two wide-body aircraft. EPF has already committed a loan for the Airbus purchase.
NAC agreed to release 35 percent of the price immediately after the deal, as part of a first installment payment. NAC sent US $ 1 million to the company as a commitment fee in January.
April 7 , 2017