Nepal participates in Bangladesh Travel and Tourism Fair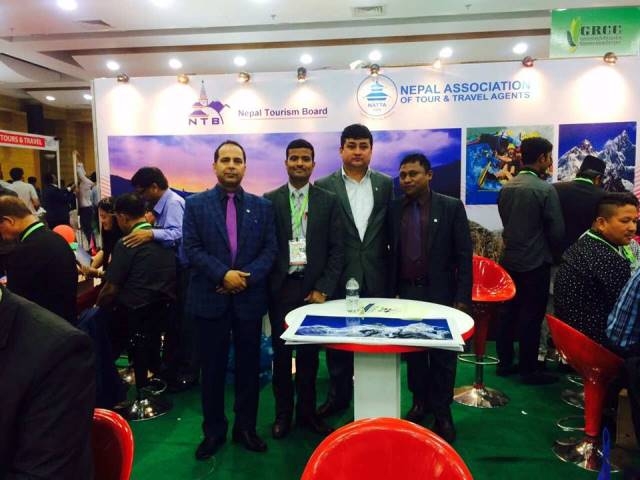 TravelBizNews —
Kathmandu: Nepali travel professionals representing different agencies participated in Bangladesh Travel and Tourism Fair (BTTF) held in Dhaka, Bangladesh this week.
Travel entrepreneurs representing 22 agencies and associations exhibited their tourism products at BTTF -2017.
Nepal Association of Tour and Travel Agents (NATTA), in collaboration with Nepal Tourism Board (NTB), organized promotional programs during Bangladesh Travel and Tourism Fair (BTTF) held on April 20-22 Dhaka.
According to Hari Bhakta Shrestha , coordinator for Nepal's participation in BTTF , a number of foreign tour operators and entrepreneurs were more interested on tourism products of Nepal there.
Bangladesh Tourism Board (BTB), airlines, tour operators, hotels and travel entrepreneurs exhibited their products and services at 168 stalls and pavilions.
A total of 50 exhibitors from 13 countries participated in the fair.
Altogether 20,715 tourists from Bangladesh visited Nepal in 2016, whereas the arrival was 22,490 in 2013, 22,185 in 2014 and 14,831 in 2015 according to a statement of NATTA.
With a mission to attract 1.5 million tourists to the country by 2020, NATTA has coordinated participation of Nepali tourism entrepreneurs in FITUR, MATTA Malaysia, BTTF and China sales missions among others.
April 22, 2017