Nepal promotes tourism products in Russia and Finland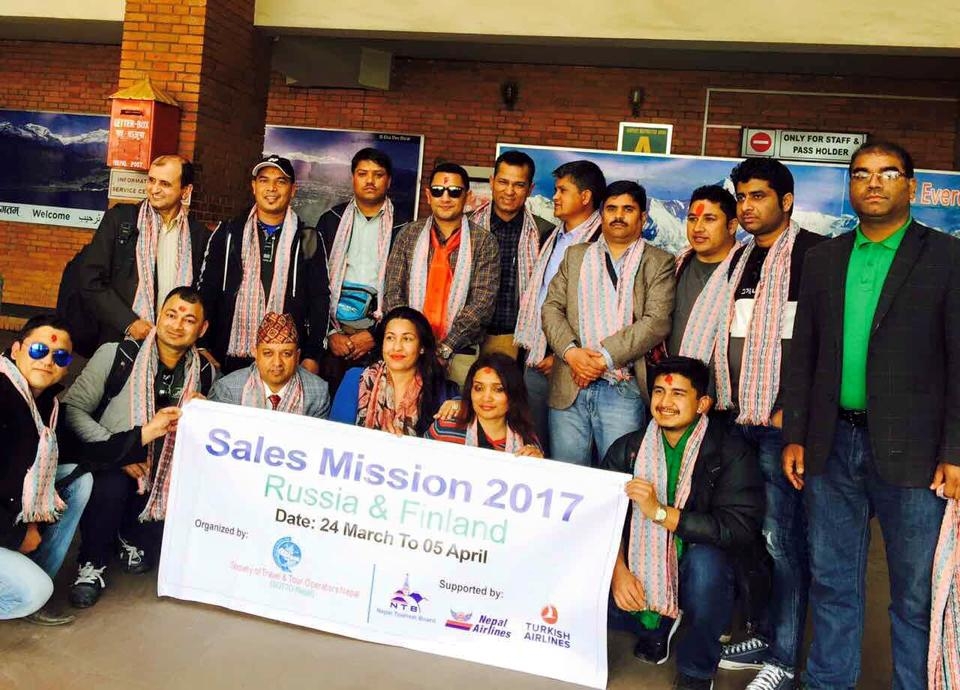 TravelBizNews —
Kathmandu: Nepal organized a sales mission in three cities of Russia – Moscow, St. Petersburg, Yekaterinburg and Helsinki of Finland to attract more tourists to Nepal.
A large number of Russian and Finnish tour operators attended the Nepal promotional programs held in the two countries according to NTB.
On the occasion, Ambassador of Nepal to Russia Rishi Ram Ghimire , Hon. Consul of Nepal for Saint Petersburg Alexander V. Terentev , President of SOTTO Nepal Anil Lama, NTB officials Sudhan Subedi and Kundan Sharma Mishra urged the people of Russia and Finland to visit Nepal.
The 20 travel and tour operators of Nepal – Living Adventure Holidays, Aerolina Tours and Travels, Insight Asia Service, Anjali Travels and Tours, Farwest Travels and Tours, Snow Bird Travels and Tours, AGH Travels, Venus International Travel and Tours, Bharosa Travel and Tours, Kamal Travel and Tours, Rolex Travel and Tours, Golden Gate Holidays, Success Holidays, Utopia Travel and Tours, Success Nepal Travel and Tours, Pass Travel and Tours, Bindas Travels and Tours, Orchid Travel and Tours and Well Nepal Travel and Tours participated in the sales mission.
The sales mission, jointly organized by Society of Travel and Tour Operators Nepal (SOTTO-Nepal) and NTB, visited different cities of Russia and Finland from March 27 to April 3 promoting Nepal tourism products there.
April 4 , 2017