Nepal's tour operators stress on revival of tourism, NATO AGM organized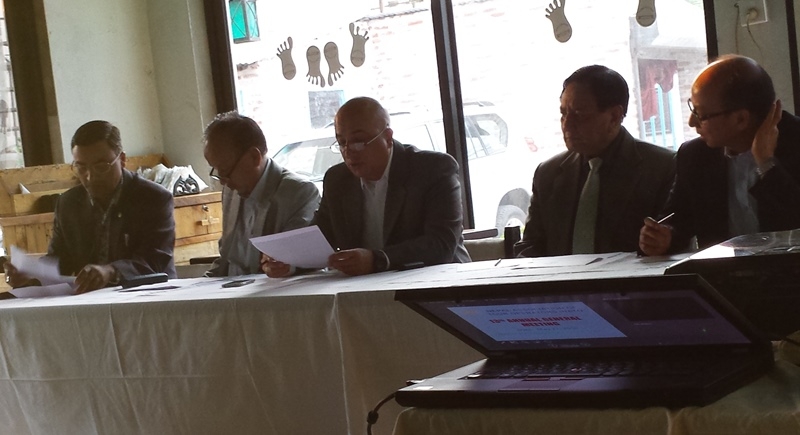 TravelBizNews —-
Kathmandu: Senior personalities of travel and tourism sector have stressed for bold and planned private-public initiatives to revive tourism industry in the country.
Nepal's tourism industry has suffered a lot after the devastating earthquake of 2015 and the recent blockade on Nepal-India border.
Tourist arrivals to Nepal fell to a six-year low of 538,970 in 2015 as a result of April 25 earthquake ,Tarai unrest and Indian blockade.
Tourism entrepreneurs focused on promoting Nepal in the world tourism market organizing roadshows and other promotional campaigns in annual general meeting of Nepal Association of Tour Operators (NATO) held here on Friday.
Addressing 13th AGM of Nepal Association of Tour Operators , Ashok Pokharel , President of NATO , said that the association has begun formulating plans to set marketing activities back on track in major traditional high yield markets.
"We are setting up a task force to revisit again the issue of bonding Tour Operators and setting up a back office to support Nepal Experts which we hope to certify in various countries", he said.
"NATO in tandem with NATTA, TAAN, SOTTO and other associations has been advocating with the government on various issues like duty free access to vehicles, income tax breaks for new investments in quake hit areas and remote areas, VAT exemption to services of tour operators."
"By June end of last year the Government of Nepal was presented with a viable and clear road map of the things that needed to be done to get tourism back on its feet again. What did our government do with that report? Nothing! Instead the TRC was disbanded and a giant committee was set up in its place which meets sporadically and accomplishes nothing," Pokharel said.
'We need to rededicate ourselves to our core value of growing our business and of seeking to attract quality over quantity, "he added.
Amar Bahadur Shahi, General Secretary of NATO, stressed on active role of all tour operators and entrepreneurs for the revival of tourism industry.
Similarly, Shiva Chandra Neupane , Treasurer of NATO, focused on promotional activities of the organization.
The 13th Annual General Meeting of NATO endorsed the annual budget for 2015/16 presented by the treasurer.
Nepal Association of Tour Operators (NATO), established in 2049 BS, is an umbrella organization of senior tour operators of the country.
May 28, 2016