"Beautiful China" set as the Theme of China's Tourism Image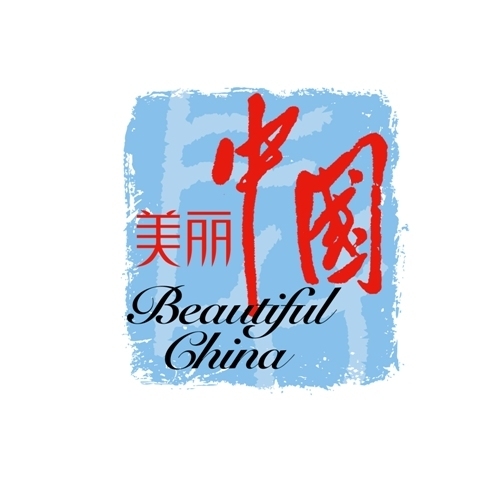 New Logo for China Tourism : Beautiful China
"Beautiful China" has officially been set as the theme of China's tourism image recently.The logo of China's tourism image takes the form of a seal with "Beautiful China" both in the Chinese and English languages. It combines the two traditional Chinese arts of seal engraving and calligraphy, and uses the Chinese character for "travel" in oracle style to highlight the character of tourism. The backdrop in blue symbolizes the vigor and vitality of the undertaking in building a beautiful China. The Chinese inscription of "Beautiful China" is in red, which is the color of China's national flag and a symbol of China's culture. The Chinese characters for the word "China" are written in Chairman Mao's calligraphy style, and the Chinese script of "Beautiful" takes a rather simple manner. The English script, black in color, uses the handwriting style with a smooth and natural touch in order to show international vision and promising future of an open and dynamic tourism in China.
"Beautiful China" is a broad and rich concept, reflecting China's profound cultural tradition and abundant natural and cultural resources for tourism, demonstrating the economic, political, cultural, social and ecological progress China has made through reform and opening-up to the outside world, and underscoring the lead China's tourism industry is taking in an eco-friendly international tourism. It is therefore an accurate, vivid, comprehensive and in-depth interpretation of the essence of China's tourism industry.
China National Tourism Administration (CNTA) will make efforts focusing on promoting the theme of " Beautiful China" when participating in international tourism exhibitions and tourism promotional events this year, as well as in international travel shows undertaken by its overseas tourism offices, and in China International Travel Mart and China Domestic Travel Fair in 2013.
China Tourism has come out with a new logo: Beautiful China. This logo fully expresses the elements of Chinese culture, and stands for the new image and new vision of China Tourism towards the whole world. It welcomes all the tourists from home and abroad to experience beautiful China.
China National Tourist Office, Kathmandu is mapping out a detailed plan to promote Beautiful China tours in the market of Nepal. In recent years, the number of tourist traffic between China and Nepal has been on rise continuously. During the year of 2012, the direct visits from mainland China to Nepal were 107500, increasing 3.54% over that of 2011; the Nepal visits to mainland China were 41000, increasing 28.2% over that of 2011.