Nine climbers on top of Mount Everest after 2014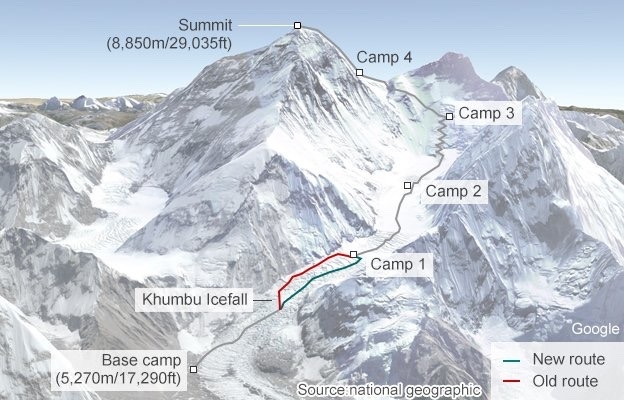 TravelBizNews —
KATHMANDU: A group of nine mountain guides reached the top of Mount Everest at 5.02 PM on May 11, according to an official of Department of Tourism. This is the first ascent of Mt. Everest after 2014.
Climbers Neema Chiri Sherpa, Aang Temba Sherpa, Pasang Tenji Sherpa, Mingma Chiri Sherpa, Gyaljen Dorje Sherpa, Aang Gyaljen Sherpa, Mingma Sherpa, Lakpa Chiri Sherpa and Shere Gyaljen Sherpa reached the Everest summit on May 11.
The mountain guides were part of a rope-fixing team preparing the final ascent to the 8,848-metre summit along the South-East Ridge route. A total of 289 climbers are in the Everest region to climb Mt. Everest this spring season.
After the deadly disasters in 2014, including an avalanche that killed 16 mountain guides in the Khumbu Icefall, foreign climbers had abandoned their expeditions Mt. Everest.
A total of 18 climbers including high altitude guides and helpers were killed in the Everest region after devastating earthquake of April 25, 2015.
Nepal government has extended the Everest climbing permits until 2019 to the climbers who abandoned the Everest expedition in 2014 after Everest tragedy.
May 11 , 2016